African fans left in the dark as 2026 World Cup qualifiers remain unavailable, raising questions about football's prioritization.
Most parts of the African continent including Kenya find themselves plunged into a perplexing blackout as the African World Cup qualifiers matches continue to unfold.
For many years, fans across Africa have relied on and paid SuperSport to watch top-class sports events, but their favorite channel's failure to televise the qualifying games has left them in the dark.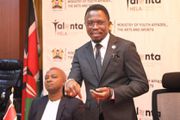 An apologetic Sports Cabinet Secretary Ababu Namwamba has slammed KBC for giving Kenyans a false promise after failing to air Harambee Stars' World Cup qualifier against Gabon
This unexpected turn of events prompted fans to take to social media, where they voiced their frustration and questioned why SuperSport had chosen not to broadcast the crucial African clashes.
Even veteran African football journalist, Nigerian Osasu Obayiuwana, delved into the issue, shedding light on the mystery.
"A source at CAF claims that a change in management at SuperSport is responsible for the absence of the FIFA 2026 World Cup Qualifiers on televisions across Africa," he wrote on X. "The person revealed that SuperSport bluntly refused to enter into a TV rights deal, with Interim SuperSport CEO Tex Texeira allegedly telling CAF that 'they want to focus more on European football."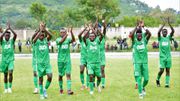 Nzoia Sugar FC have been forced into a fundraiser to keep the club a float as financial challenges threaten to derail their campaign
In a surprising turn of events, the rights to broadcast the African qualifiers for the 2026 World Cup national teams competition were secured by the FIFA+ streaming platform, Brazilian YouTube channel CazéTV, and German subscription-based TV and internet platform Sportdigital Fussball.
While these platforms promised to bring the games to the eager African audience, the reality is that they remain largely inaccessible to ordinary citizens in Kenya and across the continent.
As the thrilling day two matches of the qualifiers continue to unfold across Africa, the frustration among fans only deepens.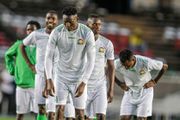 Pulse Sports gives you a lowdown on how you can watch Harambee Stars take on Seychelles in their second match of the FIFA 2026 World Cup qualifiers
Efforts to reach SuperSport for comment on the situation have proven fruitless, leaving fans and pundits alike in the dark regarding the broadcaster's stance on this matter.
The blackout of the 2026 World Cup qualifiers on SuperSport, which has long been a trusted source of sports entertainment for many Africans, has left a void in the hearts of football enthusiasts.
The decision to prioritize European football over showcasing the African World Cup qualifiers has not only disappointed fans but also raised questions about the commitment of broadcasters to the development and promotion of African football talent.
Follow Pulse Sports WhatsApp channel for more news.