JKL Lady Dolphins' guard, Evelyn Nakiyingi, expressed her team's determination to surpass previous achievements and reclaim their championship this year.
With an abundance of talent, Nakiyingi firmly believes that the success of their postseason campaign hinges on each player's contribution, aiming for their third title in four seasons.
"Our team boasts an exceptional roster, brimming with skill and competence; the significance of everyone's role cannot be underestimated if we are to emerge victorious, considering the intensified competition," Nakiyingi conveyed to Pulse Sports.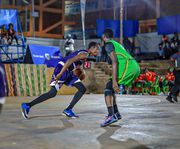 After ending the first quarter down by three points (27-24), the Canons stepped up to take the second frame 23-14 and lead 47-41 going into the half time break.
She candidly admitted, "The defeat in last year's finals during the decisive seventh game was undeniably the most agonizing setback I have ever endured."
"I am resolute in avoiding a recurrence of such a distressing experience," Nakiyingi added.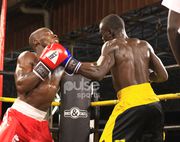 From the Boxing Champions League and National Basketball League to the FUFA Drum, there was a lot of sporting action happening in the week in Uganda and here are the top pictures.
Having concluded an impressive regular season, securing the top spot with a remarkable 20-2 record, the Lady Dolphins enter the playoffs with unwavering confidence.
The two-time champions are set to confront A1 Challenge in the first round of the playoffs in a best-of-three series, with the winner advancing to face either UCU Lady Canons or KCCA Leopards.