Every rugby fan in the world found themselves glued on a screen somewhere for those who could not make the trip to the Stade de France in Paris to cheer on finalists South Africa and New Zealand.
In Uganda, Guinness had a special arrangement at Legends Rugby Club over the weekend for rugby lovers, starting with the third place play off on Friday that saw England edge Argentina 23-26 in a thriller.
The rubber was followed by guest performances from Selector Jay.
Once the battle for bronze was done, all attention shifted to Saturday where the most decorated rugby nations in the world, South Africa and New Zealand, had an axe to grind for gold and world rugby bragging rights.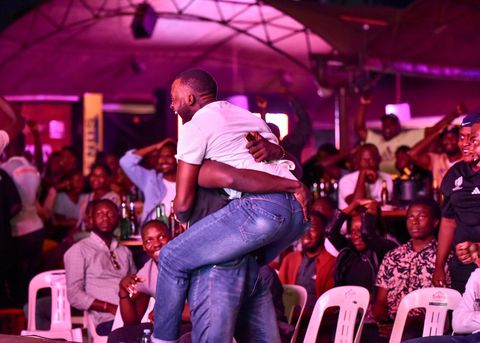 By 8pm, fans were thronging Legends Rugby Club clad in their replicas, not afraid to reveal their allegiances for what was to turn out a nail bitter.
Excitement and anticipation were at peak levels as kick off time came closer. Fans took time off to relax with Guinness and some of the goodies that were up for grabs.
By the time center referee Wayne Barnes got the big dance going, Guinness and Legends had every fan covered with the ideal setting to catch the epic clash.
The vibrant atmosphere filled with cheers and friendly banter had it all. Massive screens, comfortable seats, food and drinks to keep fans fuelled throughout the eighty minutes of rugby.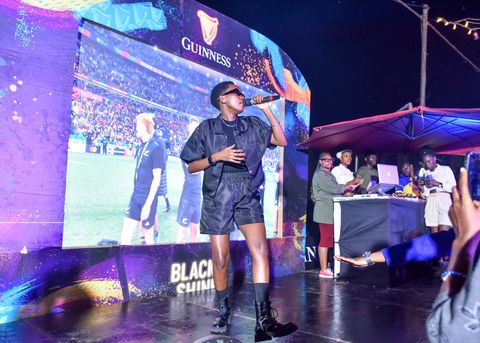 For majority of the game, both sets of fans were unsettled and at the edge of their seats, going through a roller-coaster of emotions.
There was a cocktail of emotions when New Zealand skipper Sam Cane was sent off for dangerous play.
This swung the momentum of the game into South Africa's hands who had Handre Pollard nail three penalties for the Springboks 12 points.
Not even Bauden Barrett's try could stop them for a famous 12-11 victory that granted them a fourth world cup.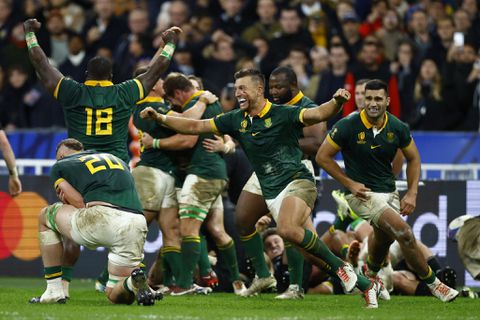 Once the dust had settled, both fans needed songbird Azawi's treatment for different reasons.
The South Africa fans were on cloud nine and needed something to dance to while the New Zealand fans soaked their tears with a massive Azawi performance as solace.
In a nutshell, Guinness transformed Legends Rugby Club into a rugby haven that gave fans an experience not about to be forgotten.
The roaring crowd, beer and Azawi on stage was a rugby fan's paradise