The Paul Pogba family got bigger as his wife Zulay had a safe delivery of their third child.
Paul Pogba, a French professional football player for Juventus, and his wife Zulay have welcomed their third child.
On Wednesday, May 25, the player posted updates and photos of his wife, the new baby, and himself on his Instagram account.
Pogba on the new baby
Along with the photos was a message that said, "Al Hamdullilah, a new Pogba member has arrived.
"So proud of my Queen * #zulaypogba I'm so so so happy #Daddyofthree".
However, parents who welcome a new baby frequently go through a range of emotions, including delight and excitement.
Many of Paul Pogba's fans hurried to the comment area as soon as his latest post appeared on social media and responded differently.
Pogba looked to be in a good mood as he raised his wife's arm in jubilation following the birth of their son.
Pogba already has two kids named Labile and Keyaan, so the infant will see his family grow.
The couple welcomed their second son, Keyaan, in 2020 after welcoming Labile on January 3, 2019, the year Pogba married his Bolivian model wife, Zulay.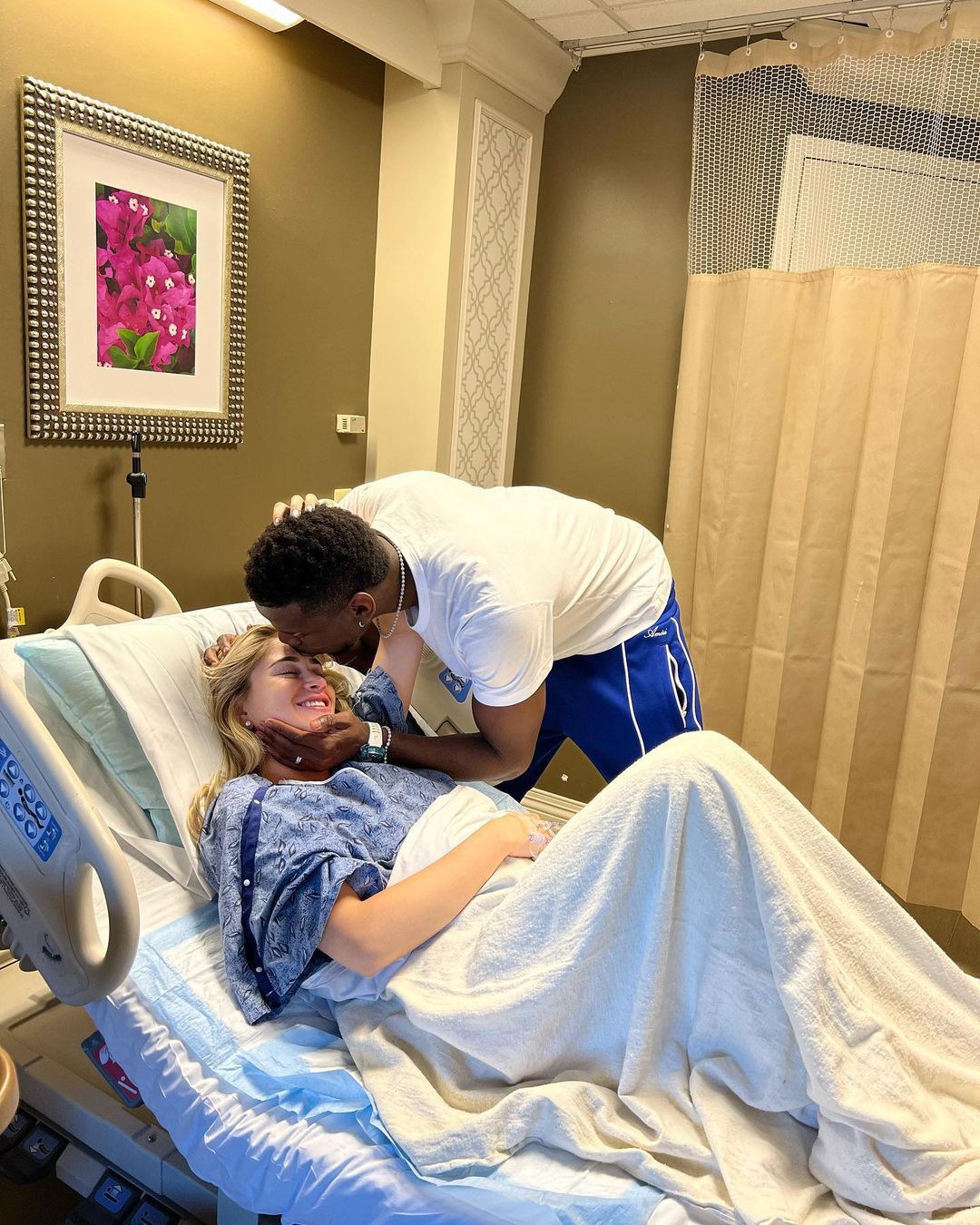 In light of this, Pogba and his wife, who were seen traveling to Russia to witness the French midfielder win the World Cup in 2018, have a family that consists only of boys.
At the Allianz Stadium on May 14, Pogba made his first start in a competitive game in more than a year as Juventus defeated Cremonese 2-0. However, the Frenchman was devastated by another injury.
Pogba will receive a much-needed lift from the birth of their newest child after earlier this month's career-threatening injury.
Related content