Lwabaga Ibanda, the esteemed team captain of UCU Canons, has unveiled that the upcoming match against the KCCA Panthers stands as an unparalleled pinnacle for the Canons since the momentous Game 7 of the 2019 finals.
Set to take place on Wednesday night, the UCU Canons fully comprehend that a defeat would inevitably relegate them from the esteemed National Basketball League.
Presently positioned second from the bottom, boasting a record of 9 wins and 10 losses, accumulating a total of 28 points, the Canons will confront their adversaries, the KCCA Panthers, positioned ninth with an 8-13 record.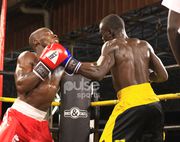 From the Boxing Champions League and National Basketball League to the FUFA Drum, there was a lot of sporting action happening in the week in Uganda and here are the top pictures.
"This game holds unparalleled importance, rivaling the significance of Game 7 of the 2019 finals," Ibanda conveyed to Pulse Sports.
"However, we possess unwavering confidence in our diligent preparation, granting us a formidable chance of emerging victorious."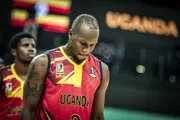 Guard Adam Seiko of the Silverbacks has expressed his enthusiasm for the fresh opportunity ahead of him, following his signing with the German club PSK Lions.
Ibanda added: "It is indeed disheartening to find ourselves in this predicament, considering our consistent participation at the pinnacle of this league."
"To triumph, we must remain united as a cohesive unit, minimize our turnovers, and draw strength from our devoted fans, who provide unwavering support throughout the game."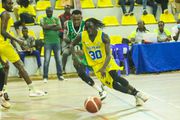 Men's National Basketball League side, JKL Dolphins, has officially been put up for sale with immediate effect.
A triumph for the UCU Canons would secure their position for another season, simultaneously relegating the UPDF Tomahawks alongside the Rezlife Saints, who have met a similar fate.