Out of the 29 rally entries, Uganda boasts of 13 rally crews. Rwanda, too, is represented with nine entries, while Kenya and Tanzania contribute four and one entry, respectively. Burundi joins the competition with a single entry.
13 Ugandan rally crews are revving their engines for the high-speed challenge at the 2023 Mountain Gorilla Rally in Rwanda.
The rally, which marks the fifth round of the Africa Rally Championship (ARC), promises three days of fierce competition from 32 crews from across the region.
The crews were given glad tiding on Tuesday, as they were flagged off for the event by the Federation of Motor Sport in Uganda (FMU) in collaboration with the National Council of Sports.
Three Ugandan rally crews will compete in the premier ARC category including Ugandan champion elect Yasin Nasser and Ali Katumba.
The MOIL Rally Team crew will be taking the wheel of their formidable Ford Fiesta R5, aiming to conquer the Rwandan terrain and a first victiory since winning on home soil in May.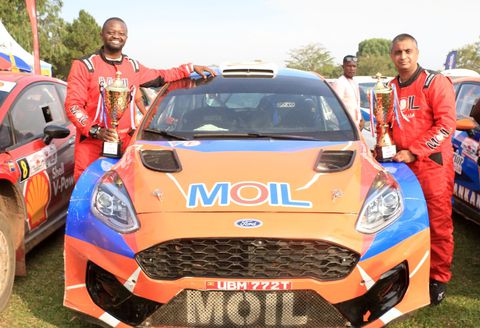 Three time national champion, Jas Mangat, will make his debut in Rwanda with his Hyundai i20 R5, hoping to clinch his first championship victory of the season.
There will be a twist to Mangat's challenge though, with Frenchman Escatefigue Jules joining him in cockpit as regular co-driver, Joseph Kamya sits out this one.
Adding to the Ugandan contingent in the ARC category is Innocent Bwamiki, and Hamza Lwanfa.
Kenya's national rally champion, Karan Patel, is expected to be a formidable adversary for the Ugandan crews in this category.
Tanzania's Prince Charles Nyerere, fresh from a strong debut in Burundi last month, is gearing up for another thrilling race.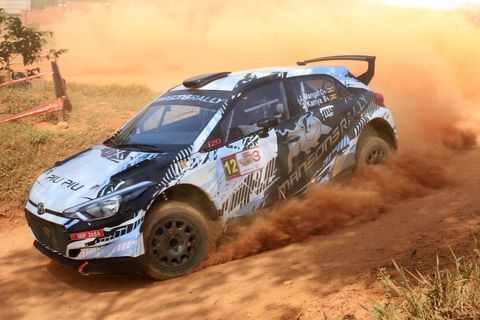 While Kenya's Rio Smith, who impressed with a strong showing during the Pearl of Africa Uganda Rally in June, is making his return to the African stage.
Nasser leads the charge for the 2023 championship, as he holds the lead with the climax on the horizon. Nasser who is also chasing victory in Tanzania leads the championship on 78 points.
It's been 24 years since a Ugandan driver, the late Charles Muhangi, claimed victory in this championship in 1999.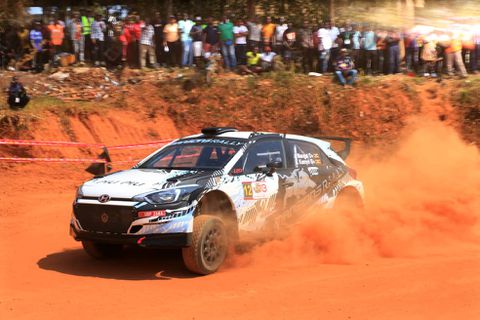 Mangat is in second place with 63 points, while Kenya's Karan Patel is close behind in third place with 60 points.
In the ARC 2 category, Innocent Bwamiki is poised for victory. Mangat currently leads the category, but his switch to the Hyundai means he can no longer score in the support class.
Bwamiki, currently in second place behind Mangat, needs to secure wins in all three remaining races to clinch the category title.
Meanwhile, Fred Busulwa, Umar Dauda, and the 2008 National champion Nasser Mutebi are prepared to take on their Rwandan counterparts, in the national category.
While Wotolya Mwami Muzamir, fresh from securing his maiden career rally victory during the Huye Rally in March, is eagerly anticipating another triumphant journey to Rwanda.