Cheptegei, the reigning Olympic and World Athletics 10,000m champion, and Kiplimo, the half marathon world record holder, will meet for only the second time over the 21 kilometre distance.
Approximately 25,000 runners will take part in the 2023 New York Half marathon, but none will illuminate the field than the two Ugandan friendly rivals and deepest brothers Jacob Kiplimo and Joshua Cheptegei.
Cheptegei, the reigning Olympic and World Athletics 10,000m champion, and Kiplimo, the half marathon world record holder, will meet for only the second time over the 21 kilometre distance.
It will also be the first time that either will be competing in New York, and have had a chance to take in the sights of the city during a recent visit to Times Square on Friday morning.
Their hands thrust into their jacket pockets to ward off the late winter cold, the two Ugandans took in the sights while engaging in friendly conversation and taking a few selfies.
But for a moment on Sunday, they will be pitched against each other in yet another attempt to claim glory in uncharted territory, with the race coming just 29 days since their last meeting on the South Coast.
Kiplimo won their most recent meeting relegating Cheptegei to the bronze medal position in the hot, humid and windy conditions of the World Athletics Cross Country Championships in Bathurst, Australia.
The two Ugandan runners have a career head-to-head record of 8-2 in Cheptegei's favour. But seven of those wins for Cheptegei were achieved on the track.
They have one cross country victory apiece, Cheptegei's title coming in 2019. However, Kiplimo won their only meeting in the half marathon in Gdynia, Poland, with Cheptegei coming fourth on his half marathon debut.
In a recent interview, Kiplimo expressed his excitement about the upcoming race, saying, "I have never been to New York City before, so I am really looking forward to running here."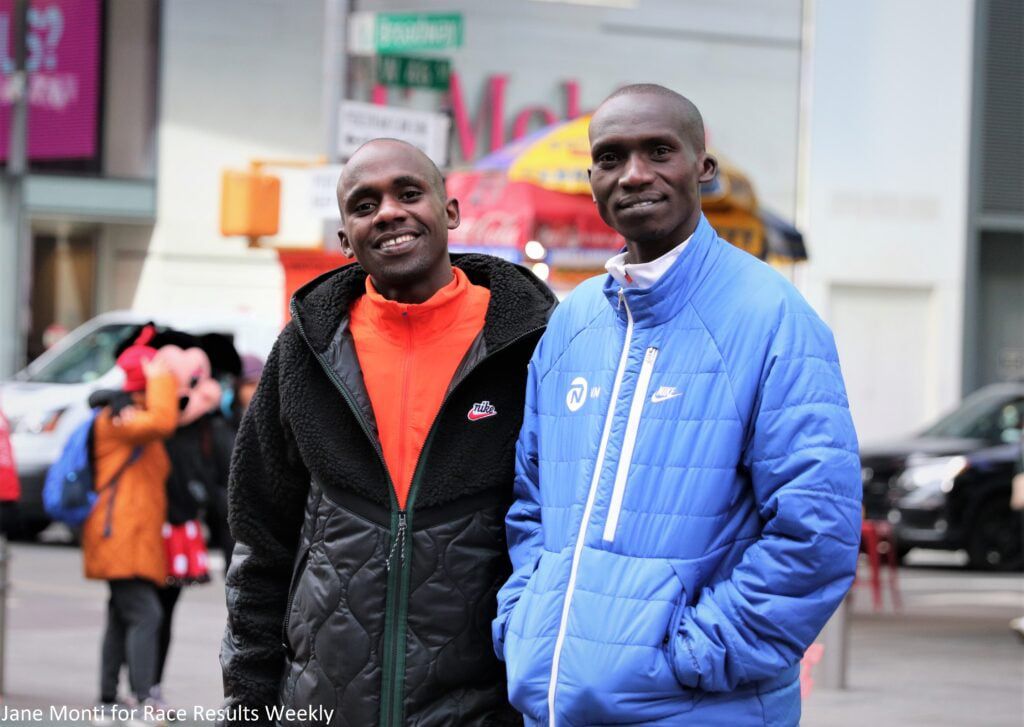 "It i's going to be a tough race, but I am ready to give it my all and hopefully come out on top again."
Cheptegei, who is looking to redeem himself after his loss to Kiplimo in Australia, said, "I am really excited to be racing in New York City."
"One of the primary goals for 2023 is to defend my 10,000m gold medal from the World Championships, and this half marathon is an important part of those preparations," he added.
The course of the United Airlines NYC Half will take the runners through the heart of New York City, starting in Brooklyn, crossing over the Manhattan Bridge, and finishing in Central Park.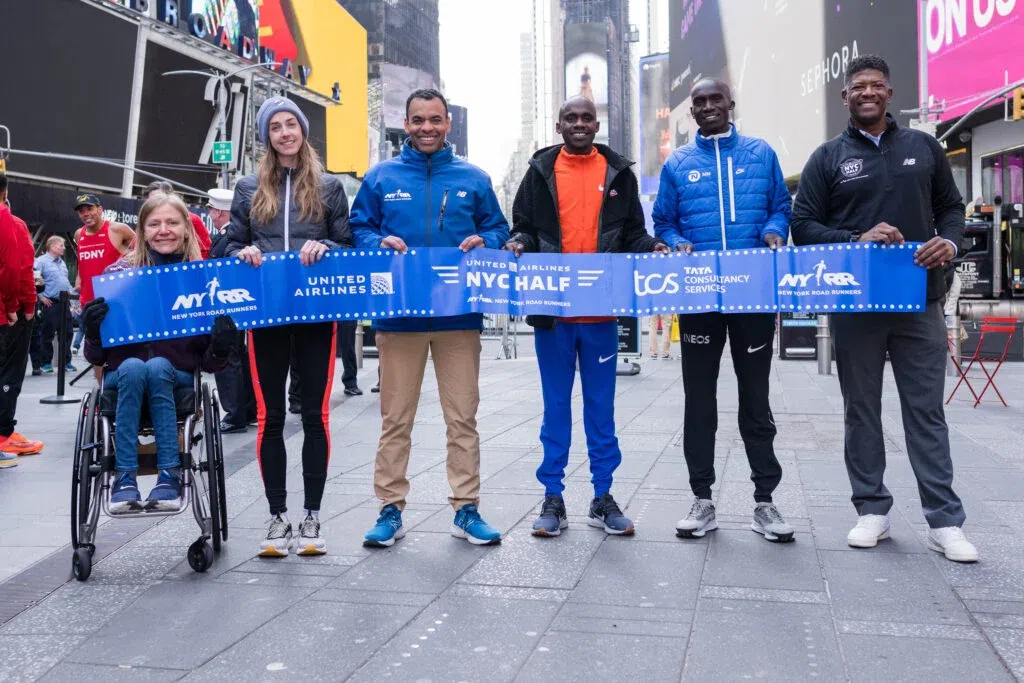 With its challenging course and the high level of competition, this race promises to be a thrilling event for both runners and spectators alike.
Joining the Ugandans on the start line will be USA's two-time Olympic medallist and 2017 Chicago Marathon winner Galen Rupp and his compatriot Teshome Mekonen, Kenya's Kennedy Kimutai and Edward Cheserek, and Morocco's Mourad Maroufit.
In the women's race, Ethiopia's Senfere Teferi returns to defend her title against USA's three-time winner Molly Huddle and Kenya's two-time world 5000m champion Hellen Obiri.
Teferi broke Huddle's event record last year when she won in 1:07:35 and the 27-year-old returned to Central Park three months later to claim victory in the New York Mini 10K.
The 2015 world 5000m silver medallist set a women-only world record of 14:29 for 5km in Herzogenaurach in 2021 and her half marathon best is 1:05:32 from Valencia in 2019.
Obiri opted against defending her title at the World Cross Country Championships, with the 33-year-old was racing for victory at the Ras Al Khaimah Half Marathon, where she set her PB of 1:04:22 last year.
Huddle returns to the NYC Half for the first time since claiming her third consecutive victory in 2017. The former US record-holder finished fifth at the Houston Half Marathon in January, nine months after giving birth to her daughter.
The line up also features USA's 2018 Boston Marathon champion Des Linden, Kenya's Irine Cheptai and Norway's Karoline Bjerkeli-Grovdal.