In a significant move to boost the stature and outreach of the upcoming UNDP Elgon Half Marathon, The Joshua Cheptegei Foundation, in partnership with the United Nations Development Programme (UNDP) and the revered Ugandan Olympic champion, Joshua Cheptegei, have announced the appointment of Andrew Kabuura as the Marketing Champion.
The marathon, scheduled for October 28, 2023, in Mbale City, promises to be more than just a sporting event.
Kabuura, a seasoned sports journalist and African football commentator, brings a wealth of experience to the table.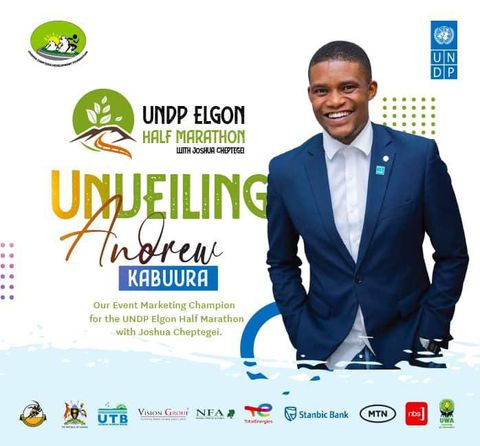 His illustrious career, spanning over a decade, has seen him operate in over 10 African countries, notably with the DSTV channel SuperSport.
From covering the FIFA World Cups in 2010 and 2018 to providing commentary for numerous regional and continental football tournaments, Kabuura's expertise is unrivaled.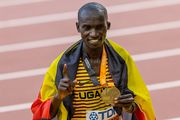 World record-holder in the 5,000m and 10,000m, Joshua Cheptegei, is set to make his marathon debut at the Valencia Marathon Trinidad Alfonso, a World Athletics Platinum Label road race, on 3 December.
Currently, he's the lead commentator for the Ethiopian Premier League on DSTV and holds a prominent role as an anchor with NBS SPORT.
But what makes this collaboration truly unique is the vision behind the marathon. The event, set against the backdrop of Uganda's breathtaking natural beauty, aims to marry the worlds of sports, tourism, culture, youth empowerment, and climate action.
Echoing the success of the Mt. Rwenzori Marathon, the UNDP's commitment to promoting sustainable tourism, biodiversity conservation, and overall sustainable development in Uganda is unwavering.
As the newly appointed Marketing Champion, Kabuura's role will be pivotal. His vast network, coupled with his innovative project and team leadership skills, will undoubtedly amplify the marathon's message and objectives.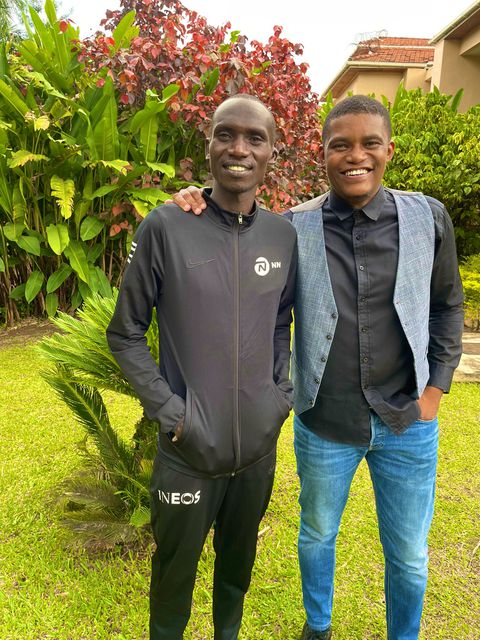 The UNDP Elgon Half Marathon aspires to
1. Showcase and promote sustainable tourism, highlighting Uganda's rich biodiversity.
2. Harness the power of sports to empower and uplift the youth, fostering community development.
3. Champion the urgent need for climate action, emphasizing the importance of environmental sustainability.
4. Utilize sports as a driving force behind economic growth and societal evolution in Uganda.