The Federation of Uganda Basketball Association set new ticket prices before the postseason.
Speaking at a press conference at Fairway Hotel, vice president of Administration Hudson Ssegamwenge revealed the new prices.
"Fans will have to pay 8,000 UGX through the Flexi pay app while also paying 12,000 UGX at the entrance as this will be for the quarterfinals and semi-finals," Ssegamwenge told the media.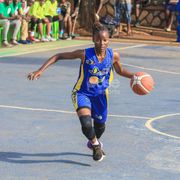 JKL Lady Dolphins' guard, Evelyn Nakiyingi, expressed her team's determination to surpass previous achievements and reclaim their championship this year.
"The arrangement for the finals will be different as everyone will be required to pay 20,000 UGX for both flexi pay and the entrance."
Ssegamwenge added: "There will no longer be ladies' night, and student offers are scrapped off for the playoffs, but both parties have enjoyed the offers while they still lasted".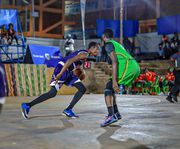 After ending the first quarter down by three points (27-24), the Canons stepped up to take the second frame 23-14 and lead 47-41 going into the half time break.
Stanbic Bank trade marketing director Isaac Ajiji also announced more offers for fans during game day.
"We shall also have cash prizes to be won, goodies and basketballs for the fans on game days and therefore enhance the fan experience," he added.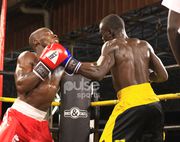 From the Boxing Champions League and National Basketball League to the FUFA Drum, there was a lot of sporting action happening in the week in Uganda and here are the top pictures.
The entrance fee was initially set at 10,000 UGX at the entrance with a 2000 UGX increment, while the Flexi pay app will remain at 8,000 UGX.