In his first game as Interim head, coach Jackson Ogwang guided the Cricket Cranes to a nail-biting two-run victory in one of their six games against Takashinga on their tour to Zimbabwe.
The Cricket Cranes are preparing for the ICC T20 World Cup Qualifiers in Namibia where the two nations will qualify for the 2024 ICC T20 World Cup, set to be held in the West Indies and the USA.
In their first game against Takashinga, the Cricket Cranes posted a score of 166/6, thanks to a player of the match performance, Ronak Patel and Roger Muksasa.
Patel scored a stunning 73/51, with ten boundaries and one six, Roger Mukasa, contributing a solid 45/31 with four boundaries and the same number of sixes as the team set a challenging target.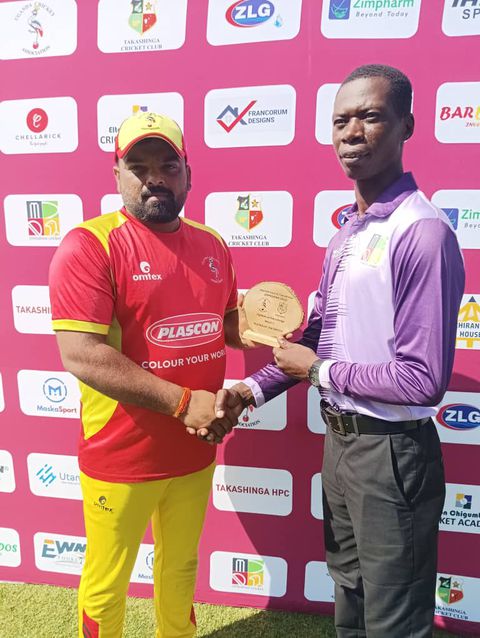 Takashinga, put up a valiant effort, with Baxon Gopita leading the charge with an impressive 56 runs.
However, Uganda's bowling attack, spearheaded by Bilal Hassun with an economical 2/19, kept the opposition in check.
The close contest concluded with Uganda clinching victory by a narrow margin of 2 runs, an encouraging sign for the team as they gear up for the qualifiers.
This victory is a boost to the team's morale, proving their capability to perform under pressure—a critical attribute needed for the high-stakes matches awaiting them in Namibia.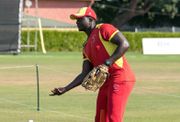 For quite some time, Jackson Ogwang has operated in the shadows of illustrious cricket coaches within the Cricket Cranes setup, such as Steve Tikolo, Davis Turinawe, and most recently, South African Laurence Mahatlane.
The Cricket Cranes are set to face a formidable line-up in the qualifiers, competing against strong teams like Namibia, Zimbabwe, Kenya, Rwanda, Tanzania, and Nigeria.
With their next game against Takashinga scheduled for Monday, the Cricket Cranes have an opportunity to further fine-tune their strategies and skills.