The Safari Rally could miss one of its star attractions next year following the decision by the leading Toyota Gazoo driver to feature in the 2024 WRC season sparingly
Safari Rally, the Kenyan leg of the World Rally Championship (WRC), could miss one of its star attractions following two-time world champion Kalle Rovanpera's decision to partially contest the 2024 season.
Rovanpera, who retained his title following Toyota's dominant 1-2-3 at last weekend's season finale in Japan, intends to 'recharge his batteries' and that will mean signing up for few legs of the WRC 2024 season.
The 23-year-old finished second to team-mate Sebastien Ogier at the 2023 Safari Rally which was dominated by Toyota, who claimed the top four positions, and fans will be hoping that the Kenyan leg will be among the few events the driver selects to feature in next year.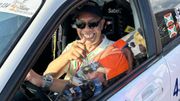 Safari Rally veteran's tragic death halts the 2023 Gitega Rally in Burundi, leaving the motorsport community in sorrow.
"I am really excited to have signed a multi-year contract with TGR-WRT and to continue working with the team," said Rovanpera, who has not disclosed his 2024 schedule yet.
"Next year, I am only going to be driving some of the events and the biggest reason for this is that I have been driving rally cars for 15 years already, which is quite a long time, and while the last seasons have been amazing of course, they have also been really demanding mentally and physically.
"So, I felt that now would be a good moment to take a year for recharging the batteries, and then come back again full-time to fight for the championship once more with a full attack."
Rovanpera's sentiments come after reigning WRC constructors' champions Toyota announced new contracts for him, Elfyn Evans, Ogier, and Takamoto Katsuta. Rovanpera, Evans, and Ogier each scored three wins this year to help Toyota to a sixth world title.
Evans, runner-up to Rovanpera in this year's title race, will contest a full season alongside Katsuta, while eight-time world champion Ogier is set for a third partial campaign after retiring from full-time competition at the end of 2021.
Despite racing part-time, Ogier has featured in all three legs of the Safari Rally since its readmission into the WRC calendar two years ago, winning in 2021 and 2023, and there are hopes that its allure will be too hard to resist for 2022 winner Rovanpera as well.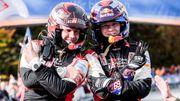 Kalle Rovanperä secures second WRC championship with Central European Rally win; Thierry Neuville dominates as season finale in Japan awaits.
Rovanpera made the step up to WRC's top flight in 2020 with Toyota and has since scored 11 wins on his way to back-to-back world titles in 2022-2023. This year he became only the sixth driver in WRC history to defend the world title.
The 2024 Safari Rally is scheduled to take place from March 28 to March 31, 2024 with its hub centered around the vibrant cities of Nairobi and Naivasha.
Additional information from motorsport.com.
Follow Pulse Sports WhatsApp channel for more news.