The sports category seeks to recognize individuals who through their exceptional talent in a sport, or their talent at telling sport stories, are renewing that love for sports in younger demographics.
Pulse Uganda, a key branch of Africa's premier innovative media company Pulse, has proudly announced the return of the Pulse Influencer Awards for its second edition.
With the awards themed as "The Golden Era - Bold & Elegant", the glamorous event is slated for October 7, 2023.
The awards will pay particular tribute to those across a broad spectrum of fields, including sports.
The sports category seeks to recognize individuals who through their exceptional talent in a sport, or their talent at telling sport stories, are renewing that love for sports in younger demographics.
Nominations for the best sports influencer is open to all media personalities, fans, athletes and anyone using their online platforms to influence sports.
Pulse Uganda Announces the 2nd edition of the Pulse Influencer Awards with a glittering theme
Furthermore, a promising new category, the 'Next Gen Influencer of the Year,' has been introduced.
Sports journalist and content creator Darren Allan Kyeyune, the award winner in the Sport categories last year, recounted his experience, " It was a sweet feeling."
"I still thank my friends around the world who helped win the online vote. It is thrilling to also be nominated and end up winning the top prize."
"It still remains a challenge to meet the demands of being an award winner hence more work to do for sports in the online spaces."
Kyeyune continues to be influential in the Ugandan sports digital space, with his documentaries about sports personalities opening an unprecedented space on YouTube for athletes.
His work under production house, Kye Films, include documentaries about Uganda Cranes goalkeeper Salim Jamal Magoola, and the soon to premier documentary about Uganda's She Cranes.
"I think they not only challenge influencers as well as digital content creators but, they inevitably improve the creativity of the online space," Kyeyune explained.
"It is a litmus test for better tweets, videos, reels, name it. I have been pushed out of my own comfort zone to try generate new content, which is an amazing journey as well."
"I am now happy to incorporate film to create sports productions for the local, regional and global digital audiences. There is definitely more to come," he continued.
The Pulse Influencer Awards, concurrently held across Nigeria, Ghana, Kenya, Senegal, Uganda, and Côte d'Ivoire, are geared towards celebrating digital ingenuity, innovation, and community-building efforts of influential personalities in Uganda and the wider African continent.
The accolades acknowledge individuals who have strategically leveraged social media platforms to deliver value, disseminate ideas, and construct large, engaged communities.
In a statement, Aaron Musoke, Managing Director of Pax Uganda, said, "It is an immense honour to have the privilege of hosting the Pulse Influencer Awards for the second time in Uganda."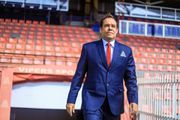 Formerly at Tanzania's Young Africans SC, he has penned down a two-year employment contract with the Venoms.
"Over the past years, we have witnessed a remarkable surge in digital creativity and community engagement."
"At Pulse Uganda, we are deeply committed to showcasing the invaluable contributions made by these influencers to our digital landscape and culture," he added.
In its inaugural year, the Pulse Influencer Awards garnered remarkable participation, recording 200,562 votes across various categories.
This year, Pulse Uganda anticipates an even more significant celebration, with increased audience, influencer, and partner brand involvement.
Pulse Influencer Awards 2023 has revised its approach, reducing categories from 29 to 23 to concentrate on key influence areas.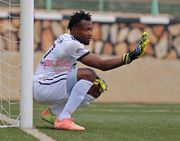 Of the 483, thirteen were non-Ugandans or Ugandan-borns who had shifted allegiance to other nations. Vipers had the biggest chunk of imports, with up to eight players introduced at different stages of the season.
Online voting open on the Pulse Uganda's website from September 5, 2023.
The jury for the Pulse Influencer Awards 2023 comprises industry veterans such as John Ssenkeezi, David Balikuddembe, Jackie Namara, and Robert Sebunya, who bring their expertise to the table in selecting the most outstanding talents in the digital realm.