Stanbic Black Pirates coach Marvin Odong has sent a warning to their opponents that the team is just getting started after winning the 2023 Nile Special Sevens in Jinja on Sunday.
Pirates needed to reach at least the semifinal of the Kyabazinga Sevens to be crowned overall champions.
Instead, they whizzed through their opponents to win both the circuit and the title with 134 points, as Heathens and Kobs followed with 114 and 109, respectively.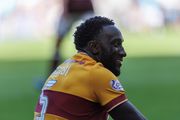 Mugabi will now fly directly to Marrakech, Morocco, to join the Uganda Cranes ahead of the Niger clash set for Thursday 7th, September.
That fete ended their four-year trophy drought and Odong has warned that the team will not slacken.
"We want to keep on doing this because winning is addictive, and the boys understand that," Odong told Pulse Sports.
"We want to win every single tournament that we participate in because we're now becoming addicted to it [winning]," he boasted.
The team completed a double that includes the premiership, repeating the fete they achieved in 2018.