The Berlin Marathon 2023 marked a historic day in marathon history, with both Eliud Kipchoge and Tigist Assefa leaving an indelible mark on this prestigious event.
The Berlin Marathon 2023 witnessed Eliud Kipchoge's triumphant return as he secured his fifth victory in the race.
Additionally, it was a historic day for women's marathon running, with Tigist Assefa shattering the women's world record.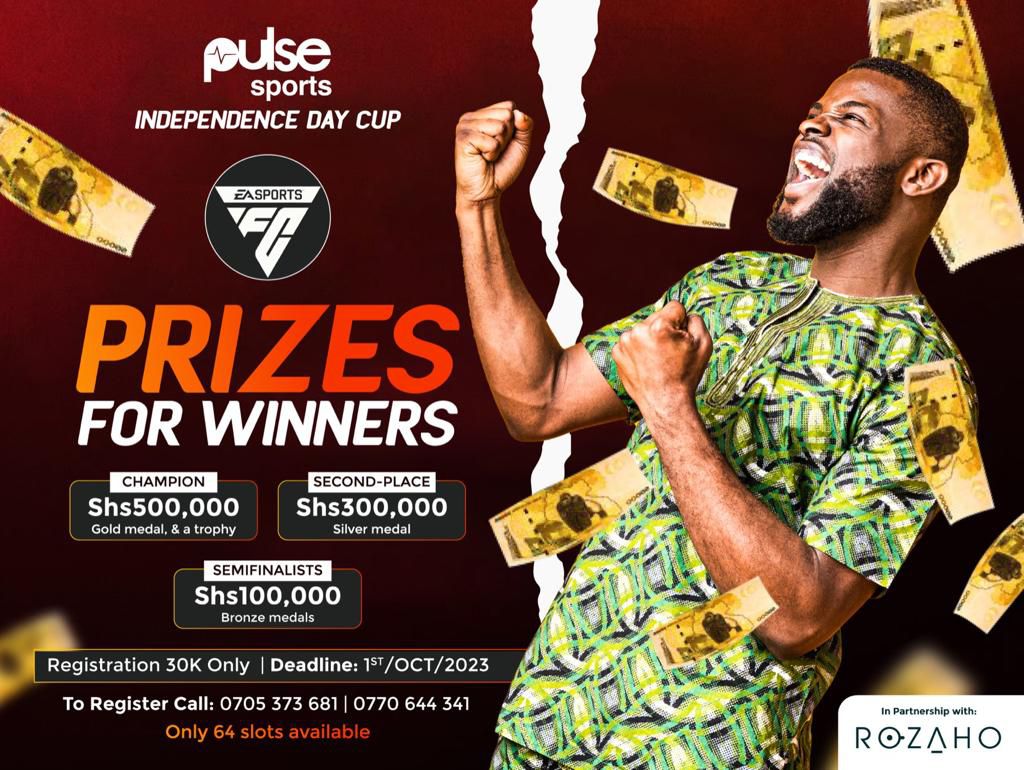 In a remarkable comeback after his sixth-place finish at the April Boston Marathon, Kipchoge, the 38-year-old double Olympic champion from Kenya, dominated the Berlin Marathon.
He crossed the finish line in splendid isolation, clocking an impressive time of 2 hours, 2 minutes, and 42 seconds.
Fellow Kenyan Vincent Kipkemboi trailed Kipchoge by 31 seconds, securing the second position, while Tadese Takele of Ethiopia finished a further 11 seconds behind in third place.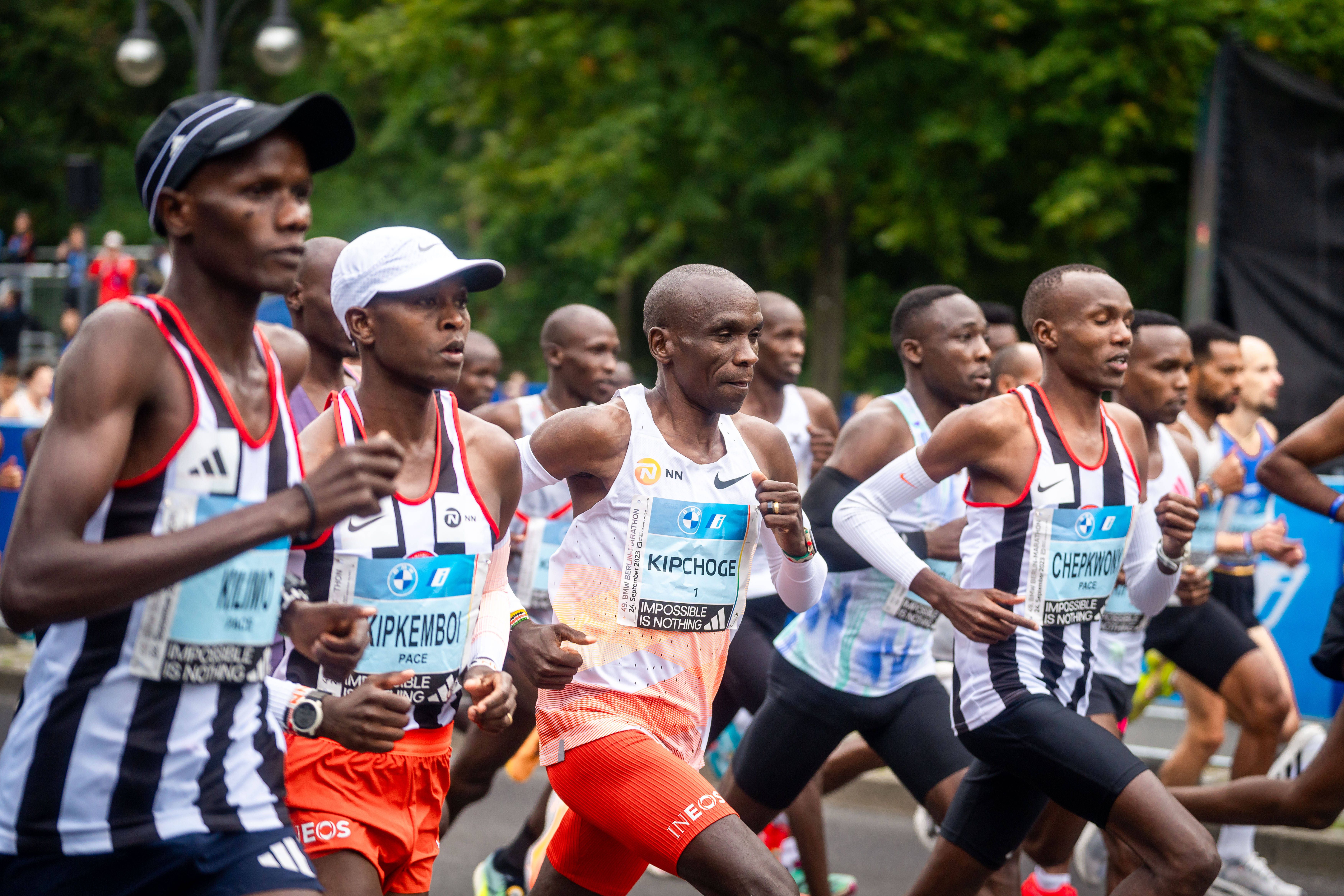 Kipchoge, along with Derseh Kindie and three pacemakers, swiftly established their dominance within the first three kilometres of the race.
Last year's London Marathon winner, Amos Kipruto, found himself in the second group, trying to keep pace.
By the 10-kilometer mark, the leaders had surged 16 seconds ahead of the world record pace, extending their lead to 23 seconds at 16 kilometres.
As they reached the halfway point in 1 hour, 22 minutes, and 22 seconds, their advantage had narrowed to 13 seconds.
At the 26-kilometer mark, Kipchoge briefly broke his concentration to converse with the sole remaining pacemaker, Hillary Chepkwony, as they slipped behind the world record pace.
With just over 10 kilometres remaining, Kindie dropped off the pace and eventually withdrew, followed by Chepkwony, who shared a fist bump with his NN Running Team training partner.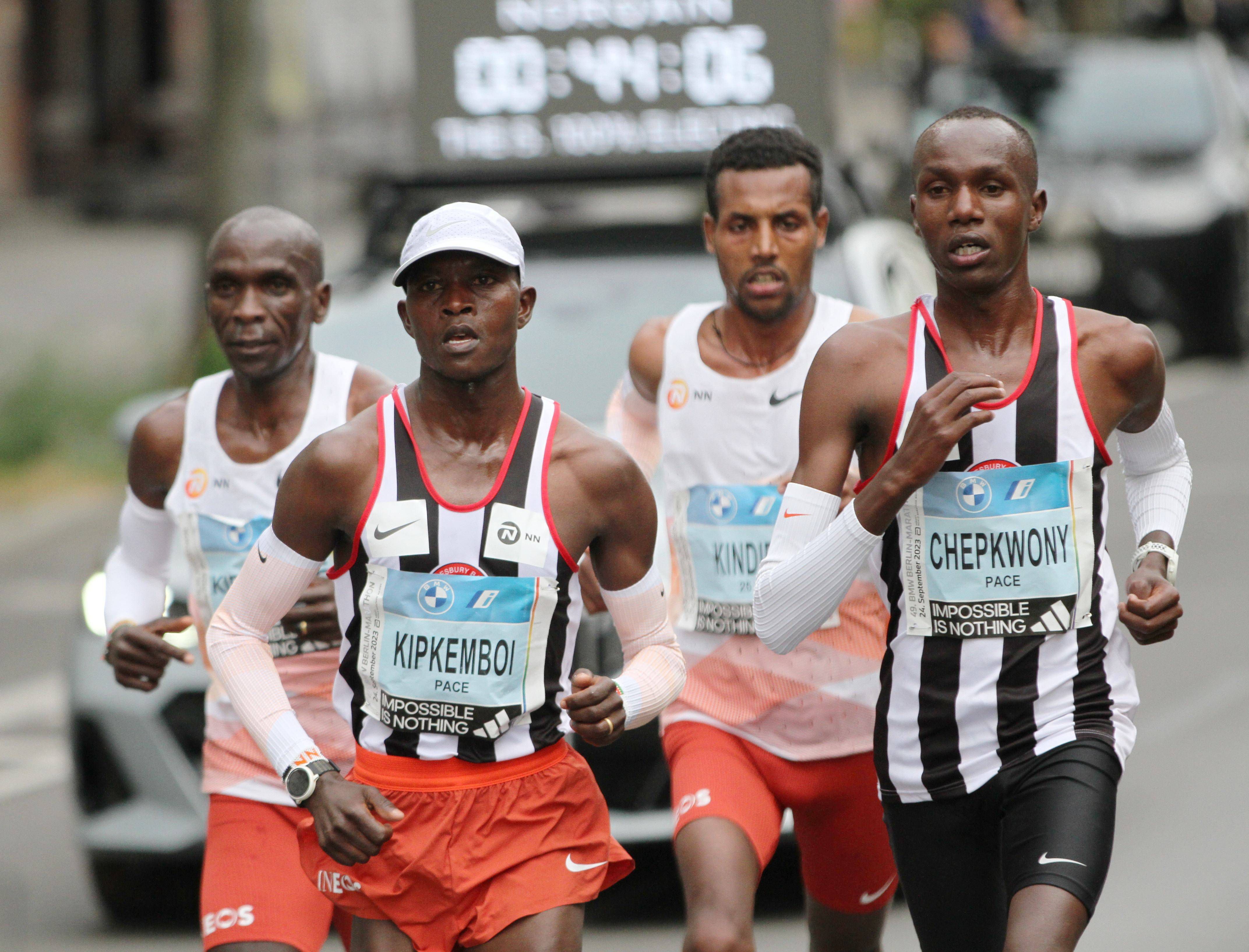 Although the pursuing pack closed the gap in the later stages of the race and had a glimpse of Kipchoge in the distance, they couldn't challenge the Kenyan legend's dominance.
Reflecting on his performance, Kipchoge acknowledged that things didn't go as expected but affirmed that every race is a valuable learning experience.
"It didn't go as expected but that's how sport is," Kipchoge said after the race, admitting that he thought he would break the world record.
"I've learned lessons. I have won but I've not broken the world record. Every race is a learning lesson."
Meanwhile, in the women's race, Tigist Assefa, last year's unexpected winner, and fellow Ethiopian Workenesh Edesa surged ahead after 15 kilometres.
Edesa eventually lost contact with Assefa, who reached the half-marathon mark in an astonishing 1 hour, 6 minutes, and 20 seconds, surpassing Brigid Kosgei's split from her world record run in Chicago four years ago by 39 seconds.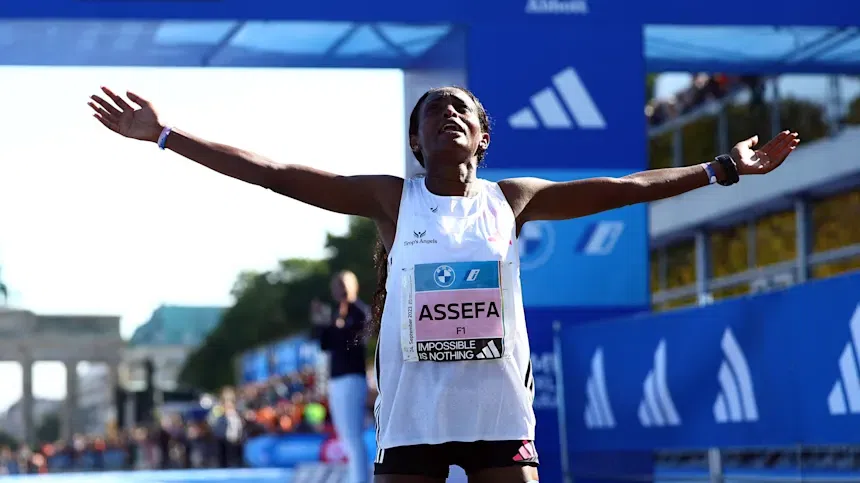 Assefa, a 29-year-old former 800m specialist, demonstrated exceptional form as she passed through the iconic Brandenburg Gate and completed the race in 2 hours, 11 minutes, and 53 seconds, breaking Kosgei's previous record by more than two minutes.
After her remarkable achievement, Assefa attributed her success to a year of dedicated hard work, expressing her surprise at breaking the record by such a significant margin.
"It's the result of hard work which I've put in over the last year," Assefa said after the race. "I didn't expect to break the record by such a margin, but I did think I could break it."
Sheila Chepkirui of Kenya secured a distant second place with a time of 2 hours, 17 minutes, and 49 seconds, while Tanzanian marathon debutante Magdalena Shauri claimed the third position in 2 hours, 18 minutes, and 41 seconds.