Playing at the first-ever International Cricket Council (ICC) World Cup in England in 1975, being the first indigenous tennis player in the 1950 and 60s.
A first-class English honours degree from Makerere University, getting formal education from arguably the best schools in Uganda, King's College Budo and Busoga College Mwiri, a novelist and columnist with admirable wit.
An elite lobbyist who found no door too hard to push and a sports administrator with overawing passion who never minced his words.
John Mwesigwa Robin Nagenda lived a life in the first and fast lane, whichever way you look at it. But did he know any other way? The phrase; "he did it all" is often loosely thrown around. But Nagenda does pass as one whose bucket list was ticked with a good percentage.
One untold occasion Nagenda would have loved to witness though is his 100th birthday – unfortunately, the Almighty summoned him for a conversation on March 4, a month to his 85th anniversary.
A man like no other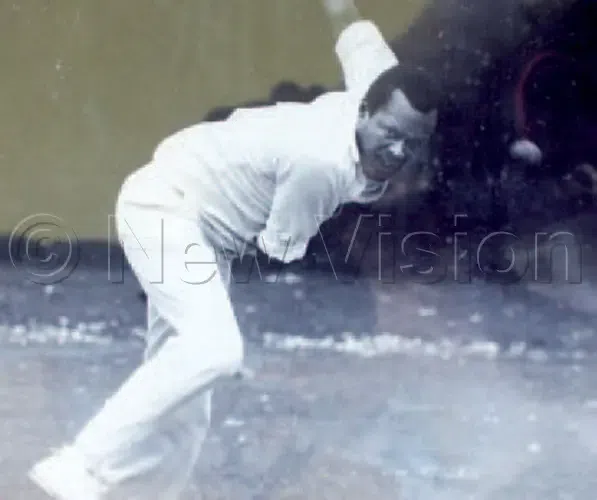 For a man famed as an opening bowler, scoring 200 whilst batting in an all-rounder's position is something of great reckon.
Only one other player in Uganda's history has achieved more of the same; the golden boy of our generation Kenneth Kamyuka, who now lives in Canada, blitzed an unbeaten ton – 100 off 54 balls – during Uganda's first-ever official outing at the 2001 ICC Trophy in Ontario.
No one gets what they deserve, at the end of the day, it is what you bargain for and that is how Nagenda went about his day-to-day life.
If he felt something was right, there was no changing his mind and getting short-changed, even by those in higher offices.
Nagenda'e encounters with those below his pecking order brought out the humour, sometimes dark and exasperating, depending on who was at the receiving end. Those were one-way traffic!
Those against his contemporaries and superiors were a 'joy to behold' for the neutrals. But, unfortunately, Nagenda's no-holds-barred approach scratched many the wrong way as he was intent on 'getting the job done'.
No room for pleasantries
Call him a freedom fighter; Nagenda is one of the recognizable vocal and unwavering voices that has pushed the National Council of Sports (NCS) to stop collecting funds from the federations with bases in Lugogo as they are also 'tenants'.
"The act of bringing bailiffs and pushing us out of Lugogo came as a shock to me, we were still negotiating and had not reached an agreement," said Nagenda, then the Uganda Tennis Association (UTA) chairman.
It was a vicious attack on the then NCS General Secretary Jasper Aligaweesa at a full presser in March 2010 at Lugogo.
The tennis governing body was making made a public plea seeking funds to send a Davis Cup team to Morocco later in May.
An Indian resident in Malawi on finding out I am from Uganda was keen to narrate to me how he represented Malawi on the national cricket team, before adding that he feared one man in Uganda, I asked: was it Amin? he said "NO WAY.. it is John Nagenda, a beast in cricket" #RIP. pic.twitter.com/jLgbXDFFMf

— Nelson Bwire kapo (@NellyKapo) March 5, 2023
"The principle of getting money from us as tenants is not right. One of the reasons we are being molested is because my colleagues and I are determined to rid NCS of corruption and won't rest until that goal is achieved," he added.
That was just one of the deceased's many valiant run-ins. As Uganda Cricket Association (UCA) chairman, he taunted the local media for inappropriate use of the gentleman's game terminologies and poor reporting.
He, too, urged them to desist from the temptation of being trigger-happy when warring factions of any sporting association were quick to witch-hunt the incumbents on issues of national team selections and, more so, the ever-present topic of misuse of finances vis-a-vis lack of accountability.
Unsung hero contributions
Cricket will miss him dearly, especially for his diplomatic relations and timely interventions in the corridors of power.
A case in point was when he wrote and made an unapologetic call to the United Kingdom Embassy in Uganda after half of the Cricket Cranes contingent had been denied transit visas on their way to Bermuda through England for the ICC World Cricket League Championship in April 2013.
UCA 'somewhat' made peace with the diplomatic office when the team returned victorious by accepting to share a cocktail evening at the Embassy with several fraternity members.
A former national captain at the helm in 1986-87, Nagenda will be remembered for successfully helping Uganda become an Associate Member of ICC in 1998 – Associates get more funding.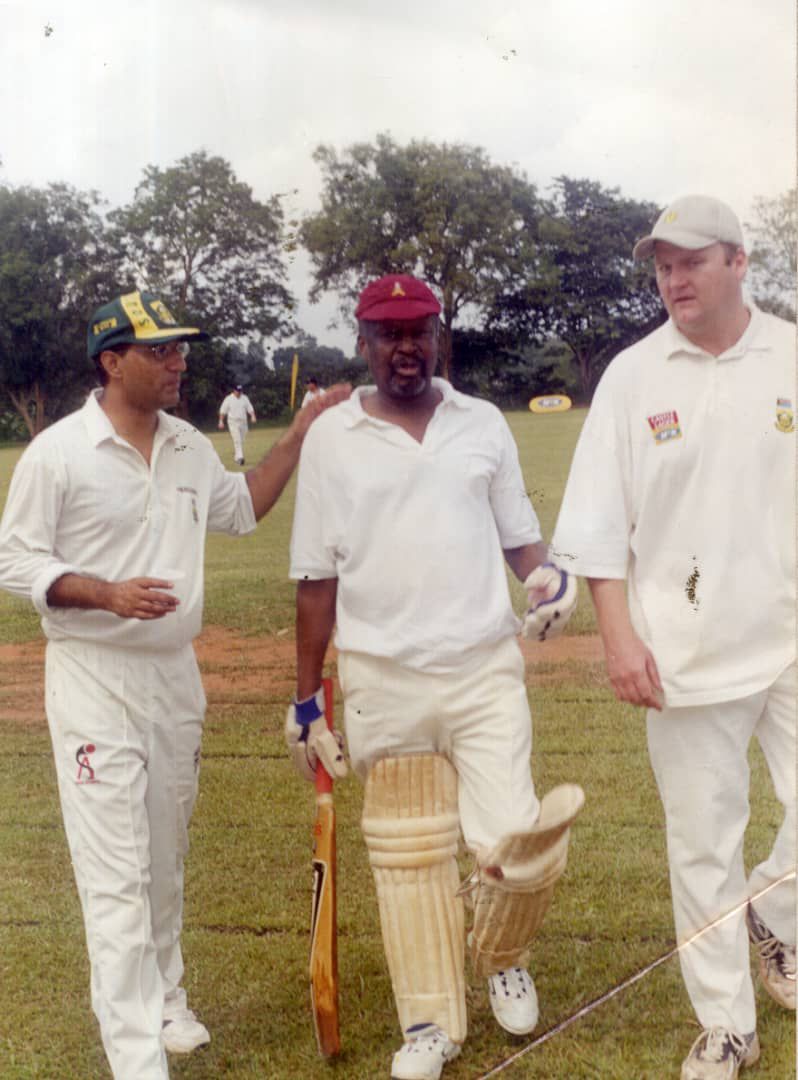 He was also among the traffic runners as UCA opened a new modern nets training facility at Lugogo in 2001 and later the first grass wicket at Lugogo in 2004.
There was that other life of Nagenda as a 'politician' in his role as Senior Presidential Advisor on Media that fully came to the fore after his passing at Medipal in Kololo.
And even more at his burial on Tuesday (March 7, 2023) at his burial grounds - the Nagenda Farm in Buloba.
Condolence messages and delegates from President Yoweri Kaguta Museveni's office and Kabaka Ronald Muwenda Mutebi's Buganda Kingdom turned up in droves as well as politicians from different factions and the sporting family to see off the 'great man' of Uganda.
May your candle never stop burning. Rest in Peace, Nagenda!
QUICK PROFILE
Full Names: John Mwesigwa Robin Nagenda
Born: April 25, 1938, Ruanda-Urundi
Died: March 4, 2023
Batting style: Right-hand
Bowling: Right-arm fast
Sporting Roles Held
UCA Chairman, UTA Chairman, UCA Trustee, UTA Patron, Cricket Cranes Captain
Books: The Seasons of Thomas Tebo, Mukasa, One Man's Week
Started Writing: 1950 at King's College Budo
Parents: William Kyanjo Nagenda (father) and Sala Maliamu Bakaluba (mother).
ROLL OF UGANDA DOUBLE CENTURIONS
1960/61: John Nagenda (201) - RIP
1992: Yona Wapakabhulo (212) - RIP
1993: Himanshu Jadav (262)
1994/95: Guy Kimbowa Lutaaya (204*) & (225*)
2005: Arthur Kyobe: (225)
2014: Nanji Pindoriya (214)
2019: Falak Sher (200)