Africa's premier quartet of clubs have secured their berths in the African Football League ("AFL") semifinals, marking the crescendo of an electrifying competition this weekend.
Al Ahly, the reigning African champions with an astounding 11 titles to their name, along with Morocco's stalwart Wydad Athletic Club, Tunisia's formidable Espérance de Tunis
South Africa's powerhouse Mamelodi Sundowns, have all etched their names in the competition's final four, where the champions stand to claim an unprecedented $4 million in winnings.
The African Football League embarked on its journey with a scintillating spectacle, featuring a four-goal extravaganza in the tournament's inception in Tanzania, where Al Ahly locked horns with the hosts, Simba SC. The fervor has only intensified since that epic opener.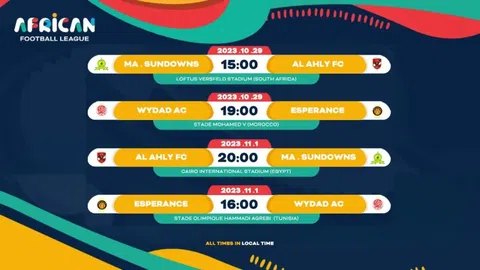 Over two legs, Al Ahly outmaneuvered Simba, Esperance bested DR Congo's TP Mazembe, Mamelodi Sundowns showcased their supremacy against Angola's Atlético Petróleos de Luanda, and Moroccan giants Wydad AC proved insurmountable for Nigeria's Enyimba, sealing their spot in the semifinals.
In the upcoming semifinal showdown, North African titans Wydad and Esperance will engage in a colossal battle.
The first leg is slated for Sunday, October 29, at the State Mohammed V Sports Complex in Casablanca, Morocco, followed by the return fixture at the Stade Olympique de Radès in Tunis on November 1.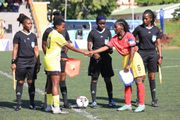 Nandago, who is the Queen Cranes captain, along with her assistant, Nabulime, have been left out as they are headed to sit the Uganda Advanced Certificate Examinations (UACE).
On the other side of the bracket, Mamelodi Sundowns will reignite one of African football's most illustrious rivalries as they face off against the Egyptian juggernaut, Al Ahly.
The first leg is set to unfold at the Loftus Versfeld Stadium on Sunday, October 29, while the return clash will transpire at the Cairo International Stadium on November 1.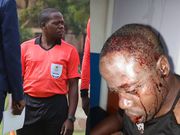 After full-time, feeling disgruntled with several of Sekayiba's decisions, the fans attacked and beat him, inflicting multiple injuries.
With the victors of the African Football League poised to collect a substantial $4 million prize, and the runners-up securing a commendable $3 million, the stakes have never been higher.
The two semifinalists are each in line for a generous $1.7 million, while the quarter-finalists will each be rewarded with $1 million.