Moroccan football giants, Wydad Casablanca, triumphed over Tunisia's Esperance 1-0 in the second semifinal of the inaugural African Football League at the Mohammed V Stadium in Casablanca.
The defining moment of the match unfolded in the second half when Moroccan striker Hicham Bousfiha scored the only goal of the game, securing a vital lead for his team
The spectacle drew an extensive audience, with the stands at the Mohammed V Stadium brimming with ardent supporters of Wydad Casablanca, infusing the match with an electrifying atmosphere.
A contingent of Esperance fans also made the journey to Morocco to cheer on their team.
Right from the outset, Wydad Casablanca applied relentless pressure on the opposition, seeking an early goal and yet were unable to break the deadlock.
Credit must be given to Esperance's goalkeeper, Moez Ben Cherifia, who put on an outstanding performance and also, at times, to Wydad's lack of precision in front of the goal.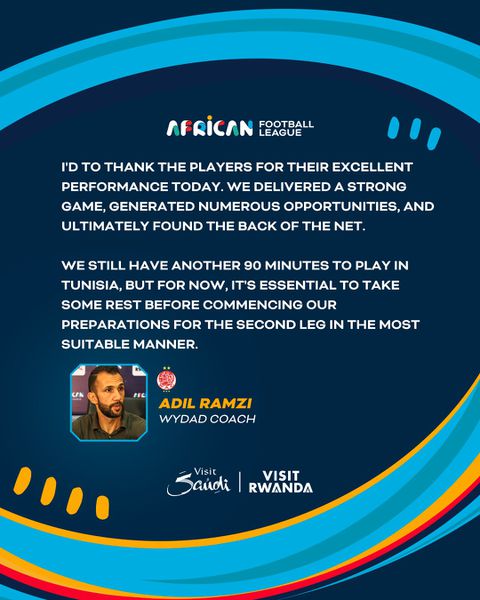 On the other side, Esperance launched their own attempts to seize the lead but encountered a steadfast and well-organized Wydad Casablanca defense.
This formidable defense made it exceedingly difficult for the visitors to breach the goal protected by Youssef El Matni, who maintained a clean sheet throughout the match.
As the second half commenced, Wydad Casablanca exhibited an unwavering determination to unravel the Tunisian defense, and their resolve bore fruit in the 59th minute.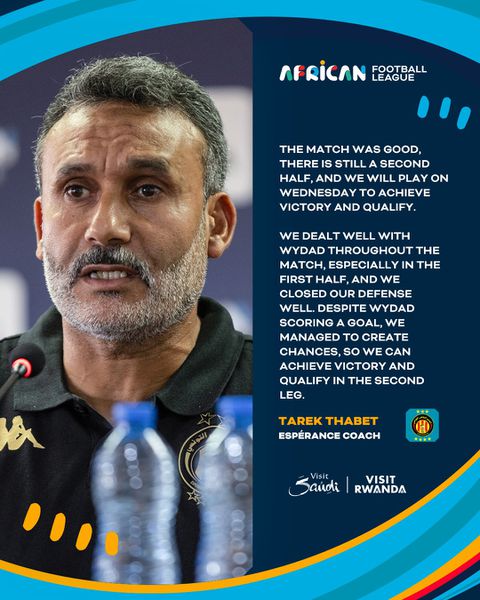 Hicham Bousfiha orchestrated a skillful move that deceived the goalkeeper, Moez Ben Cherifia, resulting in the opening goal.
Moroccan striker Ismail El Haddad had a golden opportunity to double his side's lead but watched in dismay as his shot struck the crossbar and rebounded out.
Despite their efforts, Esperance's players couldn't find the equalizer, as Wydad Casablanca secured the 1-0 advatange ahead of the return leg on Wednesday.