Former SC Villa president Immanuel Ben Misagga has come out to make demands of payment of monies he lent to the club over nine years.
Misagga claims he lent the Uganda Premier League record holders monies in the tune of Ugx. 300 million and has since yet to be paid.
The outspoken football enthusiast underlines the Jogoos adamant about paying him despite the club receiving Ugx. 4 billion from the Uganda National Roads Authority (UNRA) as compensation for their former Nsambya home, Villa Park.
"I borrowed SC Villa 300 million in 2014 before I became the club president," Misagga asserts in his claim.
"It was spent by the then club chairman Semanda (Salim) to settle club debtors and pay Villa Park rentals."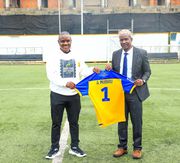 The former Police FC head coach will have Kefa Kisala and Jackson Magera as his first and second assistants, respectively.
"After getting Villa Park money from UNRA, they have refused to pay me back, not even recognising my contribution as a Trustee," he adds.
Misagga adds that the aforementioned, coupled with other issues are among the reasons he is at loggerheads with Semanda, club administrator Nkemba (William) and FUFA president Moses Magogo.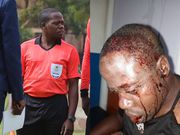 Initially, clubs would only be directly affected if the acts happened at or around the venue, but with the amended FUFA Competition Rules, clubs risk sanctions.
"Some people don't know why I hate Nkemba, Semanda, Magogo and the current Villa executive helm. Some people are so ungrateful, bad-hearted, they even fight historic gestures."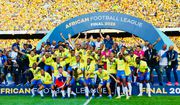 Former Uganda Cranes captain Denis Onyango might have not played a minute in the six games Mamelodi Sundowns played to win the inaugural African Football League title but he added another continental trophy to his trophy cabin.
Misagga has, time and again, made his feelings known and been critical about the way Villa is run and the general operation of football activities in the country.