Former Italian international and Serie A Lazio defender, Paolo Negro, has proactively expressed interest in the currently vacant Uganda Cranes coaching position.
The 51-year-old, also a former Brescia and Bologna player, recently disclosed to Siena TV that the Federation of Uganda Football Associations (FUFA) approached him with hopes that he can rejuvenate football in the country.
"I'm evaluating a significant proposal. They asked me to relaunch football in the area. A call that gave me great satisfaction," Negro said.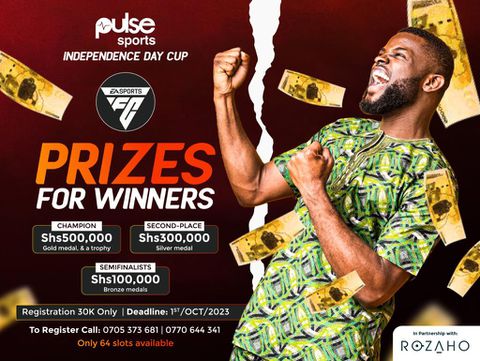 It remains unclear whether Negro is among the 245 applicants for the position, which became available after Uganda and their Serbian coach mutually agreed to part ways in September.
Over the last two decades, the Cranes have been led by a diverse array of coaches including an Argentine (Pedro Pasculli), an Egyptian (Mohammed Abbas), a Hungarian (Csaba László), a Scot (Bobby Williamson), a Serb (Milutin Sredojević), a Frenchman (Sébastien Desabre), and an Irishman (Johnny McKinstry).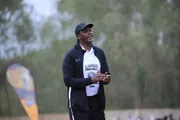 The Federation has confirmed that only two Ugandan coaches have expressed interest in taking on the job, with the other 243 being non-natives.
According to Goal, Negro initiated his coaching career in 2010 with Cerveteri, the team where he concluded his playing career.
Subsequent engagements saw him coaching Zagarolo, overseeing the Primavera of Latina, and succeeding Mark Iuliano as the First Team's head coach.
In the summer of 2020, Negro took charge of Frosinone's Under-18s and, in the subsequent season, heeded a call from Alberto Gilardino to join his staff at Siena.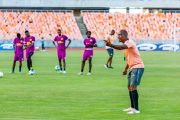 With the job still up for grabs, many in football circles believe it is the right time for FUFA to consider hiring a local coach for the role instead of the overpriced foreign tacticians whose presence has hardly moved the team to the next level.
Negro briefly replaced Gilardino at Siena before continuing his endeavours in their youth sector.
About Paolo Negro
Paolo Negro had an illustrious career as a football player, predominantly associated with Lazio, where he played for 12 years from 1993 to 2005.
With Lazio, Negro achieved considerable success, winning a Scudetto, a European Super Cup, and three Italian Cups. Additionally, he earned the title of European Champion with Italy Under-21 in 1994.