Guinness has teamed up with the Federation of Uganda Football Associations (FUFA) to spotlight women's achievements in the sport in a landmark move for Ugandan women in football.
The partnership, unveiled at the Uganda Breweries Limited Head Office, was signed by Hon. Nakiwala Kiyingi, FUFA's third Vice President, and the Guinness brand team.
Under the theme 'Football for Unity and Development,' the 'Guinness Women in Football Symposium' aims to celebrate the roles of women in football, including players, coaches, and referees.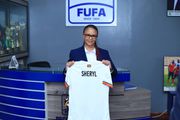 She is also formerly the head coach of the SAFA Girls Soccer Academy based at the High Performance Centre (HPC), in Pretoria.
"The Women in Football symposium is an annual celebration of the incredible women dedicated to the sport of football. We're overjoyed to welcome Guinness to support this initiative," stated Nakiwala Kiyingi.
The partnership also focuses on skills development, particularly in financial management for women in football.
"This partnership marks the start of great things, including skilling women in finance management," Kiyingi added.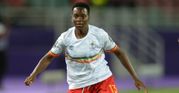 Najjemba, who features for Russian topflight outfit Dynamo Moscow, is enjoying a 2023 to remember despite being hampered by injuries midway.
Matilda Babuleka, Head of Beer at Uganda Breweries, emphasized Guinness's commitment to inclusivity and the perfect alignment of this partnership with their 'Black Shines Brightest' campaign.
"Guinness and football are a perfect match. This partnership aligns with our campaign to celebrate exceptional talent," she said.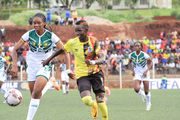 Ikwaput is the second Ugandan player to receive a nomination in this year's CAF Awards, after Fauzia Najjemba, who was nominated for the Young Player of the Year award.
This ongoing collaboration aims to bring women's football to the forefront in Uganda.
The eagerly awaited event will take place on November 29th at the Kampala Sheraton Hotel.