In the aftermath of the events where a group of alleged Express FC fans attacked and beat assistant referee Fahad Sekayiba, FUFA President Moses Magogo has come out to decry the heinous act.
Following the Uganda Premier League 1-1 draw between Express and UPDF on Friday at the Bombo Military Barracks, the said fans hijacked the officials' car and left Sekayiba wounded.
He was reportedly immediately rushed to a clinic in Matugga, bleeding profusely and unconscious, before later getting transferred to Mulago Referral Hospital.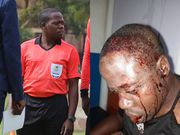 Through their umbrella body, the Uganda Football Referees Association (UFRA), the officials have vowed not to officiate matches involving Express, until the culprits are brought to book.
"I condemn in the strongest terms acts of hooliganism within and about the football events," Magogo said via his X handle.
"There is no reason whatsoever that warrants any person to be harmed by another over football decisions," he added.
"As the well-intended football family, we will not accept such barbaric acts."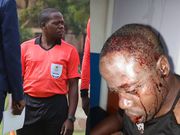 After full-time, feeling disgruntled with several of Sekayiba's decisions, the fans attacked and beat him, inflicting multiple injuries.
Magogo went as far as promising the most substantial hand possible should the culprits be apprehended.
"Netumala tubakwatako bwe paba (once we get hold of them), these will live to tell the others."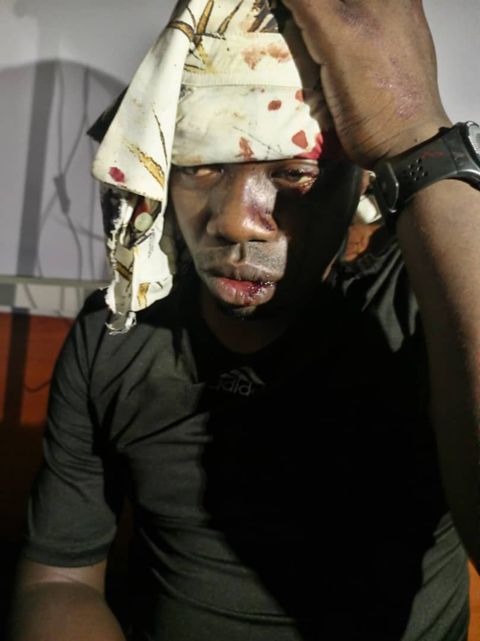 "As FUFA, with the support of the authorities, we shall do everything in our means to find the perpetrators of these acts, and they will face the long arm of the law to its full details," he summed.
Magogo's statement comes moments after the Uganda Football Referees Association (UFRA) vowed not to officiate any Express FC match until the offenders are taken into custody.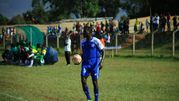 Busoga United player Charles Sunday Mulanda could have dug himself a bottomless pit after cynically headbutting referee Gerald Tumusiime in their game against Gadaffi FC on Tuesday.
Cases of hooliganism on and off the pitch are yet again on the rise as weeks back, Gaddafi FC boss, Lt. Edwin Ocheing assaulted a match assessor in the game with Kitara FC.
Earlier this week, Busoga United player Charles Sunday Mulanda head-butted a referee as the latter beat Gaddafi.