In the wake of his self-exclusion from returning to KCCA FC, Mike Mutebi has suggested Abdallah Mubiru as a suitable candidate for the vacant head coach position.
The dismissal of Portuguese coach Sergio Traguil has left KCCA on the hunt for a new manager, with both Mutebi and Mubiru being talked about as potential contenders.
Speaking on NBS Sport's PressBox, Mutebi clarified his stance. "My journey is over with KCCA," he declared and then proposed his former deputy.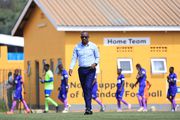 Pulse Sports Uganda also understands that he was among the top two candidates to take over the club at the start of the season, before the board eventually appointed Traguil.
"I think Jackson Magera can do a good job with the help of Mubiru because Mubiru has been there before," Mutebi advocated.
He praised both for their familiarity with the club's ethos and the broader landscape of Ugandan football: "They are both well versed with the environment at the club and Uganda football at large," asserted Mutebi.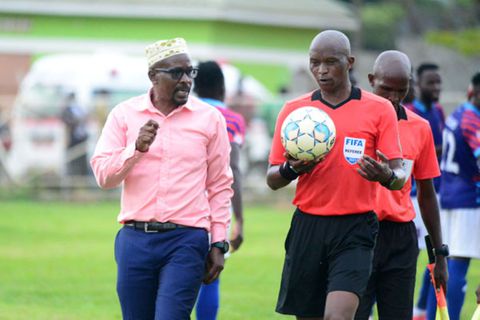 Complications arose when KCCA's negotiations seemed to favor club legend Sam Ssimbwa, who subsequently took up the role of Uganda Cranes assistant coach, serving under new head coach Paul Put.
Alex Isabirye, with managerial stints at URA FC, BUL FC, and Vipers SC, is another strong candidate rumored to be in the mix at Lugogo, with indications of his interest in the role should a deal materialize.
In the interim, Jackson Magera has taken the helm, steering the team towards a pivotal league match against Vipers SC on Friday at Lugogo.
As KCCA continues its search for a new manager, both Isabirye and Mubiru, currently without assignments, remain closely associated with the club's future coaching prospects.
With an unanticipated start, the Kasasiro Boys find themselves in an unusual position at the UPL table's bottom, having accrued just one point from their first six games.