The Uganda Premier League secretariat had promised fixture stability this season but has been forced to change because of the 2014 Women's Olympic qualifier and the Masaza Cup final
The Uganda Premier League secretariat has been forced to change dates for six match day five fixtures, which clash with the Uganda national women's team and Masaza Cup finals.
The Uganda National women's team, Crested Cranes, face Cameroon in a 2024 Paris Women's Olympic Football qualifier on Thursday 26th October.
Two StarTimes Uganda Premier League fixtures between Mbarara City and Arua Hill and the Jinja derby between Gaddafi and Busoga United had been scheduled for the same date.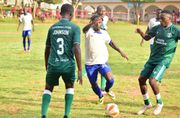 The URA FC youngster is a beneficiary of the controversial double-licensing that was introduced by FUFA this season.
"The UPL Secretariat is in receipt of a communication from FUFA confirming Thursday 26th October 2023 as the scheduled date for the Crested Cranes Vs Cameroon in a qualifier match for the 2024 Paris Women's Olympic Football Tournament," UPL announced.
The game in Mbarara has now been pulled a day earlier on Wednesday 25th, while the Busoga derby will be played on Tuesday 24th, at the Gaddafi Arena.
Masaza Cup
The Secretariat also confirmed that the Masaza Cup Organizing Committee have scheduled Saturday 28th October 2023, as the date for the Masaza Finals at Muteesa II Stadium in Wankulukuku.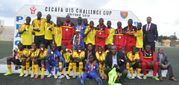 FUFA Youth Development officer Bashir Mutyaba has assured that the education of Uganda Under-15 players will be given priority as the team starts preparations for the CECAFA Under-15 championship.
Three UPL matches that were set to be played on the same date at Wakiso, Kavumba and Lugogo have also been affected.
The KCCA FC-versus-NEC has been moved to Thursday from 6.30 PM as Soltilo Bright Stars host Vipers at Kavumba on Friday 27th.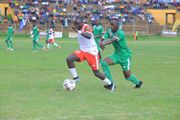 Bugisu went into the match at the Mbale City Stadium in need of a win with a four-goal margin but only managed two.
StarTimes Uganda Premier League match day five adjusted fixtures;
Tuesday 24th October 2023
Gaddafi FC Vs Busoga United FC, Gaddafi Arena-Jinja (4:00 pm) Live on TV
SC Villa Vs BUL FC, Muteesa II Stadium-Wankulukuku (4:00 pm) Live on TV
Wednesday 25th October 2023
Mbarara City FC Vs Arua Hill SC, Kakyeka Stadium-Mbarara (4:00 pm) Live on TV
Wakiso Giants FC Vs Kitara FC, Kabaka Kyabaggu Stadium-Wakiso (4:00 pm) Live on TV
Thursday 26th October 2023
KCCA FC Vs NEC FC, MTN Omondi Stadium-Lugogo (6:30 pm) Live on TV
Friday 27th October 2023
Maroons FC Vs URA FC, Prisons Ground-Luzira (2:00 pm) Live on TV
Soltilo Bright Stars FC Vs Vipers SC, Kavumba Rec Ground-Wakiso (4:00 pm) Live on TV
UPDF FC Vs Express FC, Bombo Military Barracks Ground(4:00pm)