Young Elephants from Anaka, Nwoya District represents the Acholi sub-region in the 2023/24 FUFA Big League season.
Since the withdrawal of Gulu United in the 2011/12 FUFA Big League season, no team from the Acholi Sub-region has featured in the top two national divisions.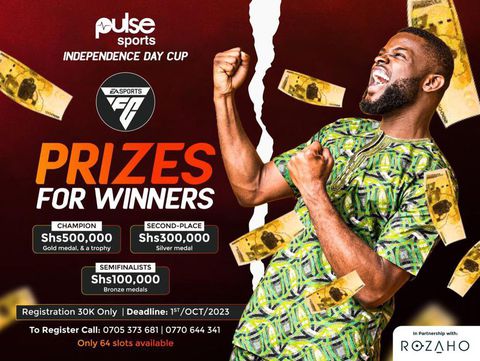 This year, Young Elephants from Anaka, Nwoya District has surfaced to represent the region in the 2023/24 FUFA Big League season.
The team lost their opening game 2-1 to Police but stunned their hosts with an energetic performance that should worry opponents.
Their captain Stephen Kidega was contented with the performance despite the late hiccup.
"We played very well and controlled the first half but they took their advantage in the second half," Kidega remarked about their debut performance.
Kidega says that the Acholi sub-region has been starved of topflight action despite producing some good talents but hopes the team's emergence will resurrect football in the region.
He says that their target is to qualify for next season's Uganda Premier League but urges more fans to turn up and support the team.
"We expect a good attendance to support us at home in our next game to push us to win. We're the pride of Acholi because it's the only team at this level from our region.
"So," he adds, "everyone in Acholi is looking at us to be promoted and return topflight football to Acholi."
Youn Elephants will host Calvary from Yumbe in their first home game in Nwoya District of the season on October 1st.
Related content