Simba and Ahly have previously met on two occasions at the Benjamin Mkapa, with the latter taking 1-0 victories on both.
Simba SC head coach Roberto 'Robertinho' Oliveira has highlighted his team is upbeat that they will have enough within them to oust continental giants Al Ahly in the first match of the inaugural African Football League (AFL).
The former Vipers SC head coach faces the 11-time African champions in the opening game at the Benjamin Mkapa Stadium in Dar es Salaam on Friday.
And Robertinho has stressed they are well prepared to bag the victory in the first leg before making the return fixture in Cairo.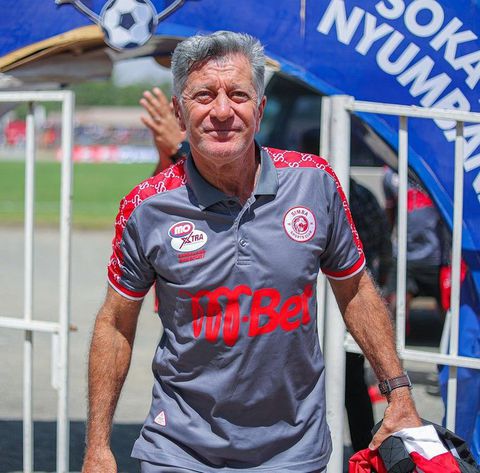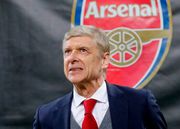 Currently, the FIFA Chief of Global Football Development, Wenger, will be at the Benjamin Mkapa Stadium for the showdown.
"Confidence in the team, personality and talent. These are three important points for winning one game in football," he revealed the secret to beating the Egyptians.
"You have big clubs who, on the match day, do not have the confidence. I have worked a lot on this because you need to believe in your capacity, and with that, you have a good chance of winning."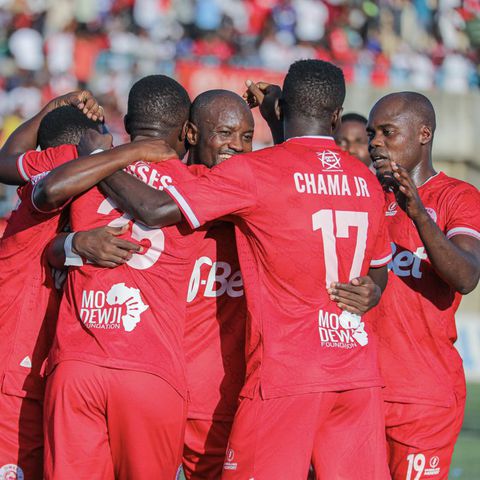 Simba and Ahly have previously met on two occasions at the Benjamin Mkapa, with the latter taking 1-0 victories on both.
However, Robertinho stresses the previous events will not deter his side from emerging victorious.
"You cannot talk a lot about the result in the past. For me, in football, everything is possible. You need a lot of respect in football for yourself and the opponent," he noted.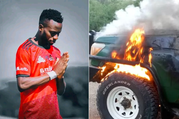 The trio were murdered in cold blood, and their vehicle burnt in the Queen Elizabeth National Park on Tuesday.
"I am satisfied with where we are as a club. This is a good moment for Simba (to play in the AFL). Last season, we played well with a good performance, and it is important we repeat the same in this competition. At Simba, you always have to win with a good performance."
Domestically, Simba have not lost a single game in the Tanzania Premier League and have picked 15 points in five matches.
"We want to win every game, and this is a big moment not just for Simba but Tanzanian football as well. Our objective is to win and make a good performance as well."
Should Simba make it past Al Ahly to the semi-finals, they will have boosted their chances of not only winning the first-ever AFL trophy but also bank $4 million.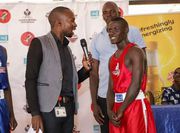 It has been revealed that the Zebra Boxing Club boxer suffered an accident, but it's unclear whether it was instant or succumbed from injuries in hospital.
In the other quarterfinal bouts, Angola's Petro Atletico de Luanda will take on South African outfit Mamelodi Sundowns, with the first leg set for Saturday.
Then, Democratic Republic of Congo side TP Mazembe will host Esperance Tunis of Tunisia in the first leg on Sunday.
On the same day, Nigeria's Enyimba will play host to Moroccan powerhouse Wydad Casablanca.