Paul Put's appointment as the head coach of the Uganda Cranes on a two-year deal marks a potentially transformative moment for Ugandan football.
Boasting a resume filled with managerial roles across the African continent, including stints with Gambia, Kenya, Guinea, and Congo, Put carries a wealth of experience and strategic insight into his new position.
His remarkable achievement with Burkina Faso in the 2013 Africa Cup of Nations, where he propelled the team to a second-place finish, exemplifies his tactical prowess and ability to inspire teams to exceed expectations.
Following his time with Kenya, which culminated in a victory at the 2017 CECAFA Senior Challenge Cup, Put's departure from the Kenya Football Federation occurred amidst controversies, including his request for a salary paid in euros.
Succeeding Serbian Milutin 'Micho' Sredejovic, whose tenure with the Uganda Cranes was characterized by fluctuating success, Put confronts the formidable task of steering the team to qualify for the 2026 FIFA World Cup.
The impending matches against Guinea and Somalia are pivotal and will set the precedent for his leadership within a challenging group that includes Algeria, Mozambique, and Botswana.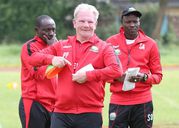 He comes in as a direct replacement for Milutin 'Micho' Sredojevic who was sacked after failing to qualify for the 2023 Africa Cup of Nations scheduled to take place in Ivory Coast next year.
Put's immediate focus will be to foster confidence and instill a sense of tactical discipline in a squad that seems to be grappling with low morale and inexperience.
Accustomed to assembling teams from the foundational level, Put is well-versed in the necessity of patience, comprehensive long-term planning.
And an intimate understanding of the indigenous football culture to achieve success with a national team, especially one outside the circle of African football's traditional heavyweights.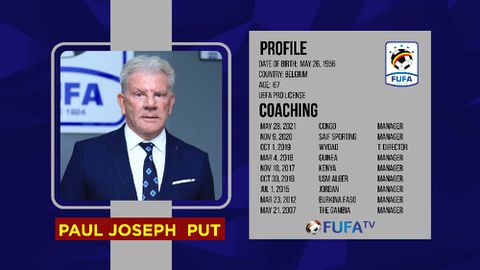 Facing a team amidst a rejuvenation phase, Put's strategy will likely center on scouting new talent, forging a united team structure, and devising a play style tailored to optimize the squad's potential.
His accumulated experiences will prove indispensable as he endeavors to unite the team and foster a collective winning mindset, particularly when faced with formidable opposition.
Nonetheless, it is critical for all stakeholders to exercise patience and extend their support as the reconstruction of confidence and team identity will be a progressive journey.
With the World Cup qualifiers looming, Paul Put's managerial acumen will be rigorously tested, and the unfolding of his tenure promises to be an intriguing chapter in the annals of Ugandan football.