As a result, Uganda remained with no readily available FIFA/CAF-certified stadium, save for St Mary's Stadium - home to Vipers SC.
The lack of sports infrastructure in Uganda is an old record that has been played over and over through the years, even more for football following a FIFA ban on using Namboole Stadium in 2020.
As a result, Uganda remained with no readily available FIFA/CAF-certified stadium, save for St Mary's Stadium - home to Vipers SC.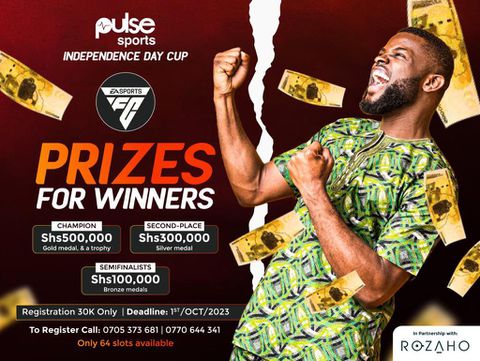 Refurbished and opened in 2018, St Mary's remains the only venue CAF and FIFA sanctioned to host club continental games.
The Cost of hire
Since its opening in 2018, clubs such as KCCA FC, URA FC and BUL FC, representing Uganda at the CAF interclub competitions, have had to use the facility, but at a cost.
The other club to use the facility is, of course, the home side, Vipers SC, who do not have to pay.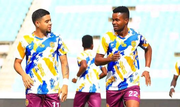 The Kasasiro Boys suffered a 3-1 defeat over a week back and will have to offer their best game when the two sides meet again on Saturday at the St. Mary's Stadium, Kitende.
Pulse Sports reliably understands that clubs pay upwards of Ugx 100M per each CAF-sanctioned match, paid upfront, before the game.
A source who preferred anonymity recounted a scenario in October 2021 when URA FC faced Ethiopian Coffee in the CAF Confederation Cup first preliminary round at St Mary's.
Then, it is said the Stadium authorities locked out the home team until the payment was made.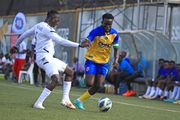 The Kasasiro Boys lost 3-1 to Libya's Abu Salim SC a week ago and will need to overturn that result.
"It was a tough moment; the URA officials were slow in effecting the payment for the stadium, claiming it was a bureaucratic process, and on matchday, all hell broke loose," said the source.
"The stadium management allowed fans to get in, but when the home team bus arrived, it was locked out, and informed payment had to be made before they entered.
"URA FC management had no option but pay to zero balance, and only then were they allowed to get in."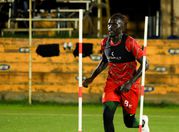 Newly recruited KCCA FC forward Emmanuel Peter Loki has pledged to give his utmost all for the club for every second he will be required to don the jersey.
In 2022, BUL FC played in the CAF Confederation Cup after beating Vipers to claim the Uganda Cup.
They hosted Futures FC at Kitende and paid Ugx 100M for the venue.
It's unclear if it was revenge for winning the cup final or just the cost of the venue.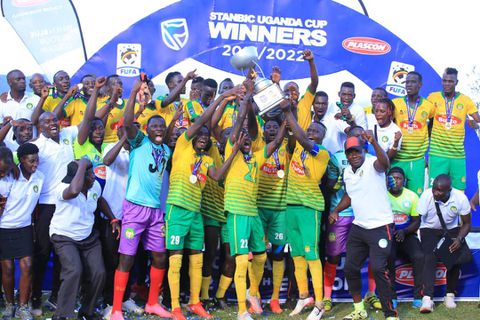 KCCA FC, who are set to face Libyan side Abu Salem SC in the CAF Confederation Cup second preliminary leg, are also said to have paid slightly above Ugx 100m for the venue.
If they progress to the group stages, they'll have to part with Ugx 300m for the three home group games for stadium hire alone.
Cranes feel the pinch
The Uganda Cranes were also affected. Until their last game at Kitende in the 2021 AFCON qualifiers against Burkina Faso, FUFA had to part with a cool Ugx 150M per game.
Even though FUFA later moved to take home games away on the premise that St Mary's Kitende doesn't fit the CAF requirements for hosting a CAF A classified match, it's believed that part of the reason was the high cost of hiring the venue.
Pulse Sports contacted Vipers CEO Peter Njuba for a comment, but he remained tight-lipped.
"I am not in a position to disclose the figures because of an NDA (non-disclosure agreement) in place, and I can't say more than that; I am sorry," Njuba said.
Costs at Namboole
By 2018, when Namboole was still in use, clubs would pay at most Ugx 30M per game, excluding match day logistics like security, printing matchday tickets, flying in referees and catering for their accommodation, meals and inland transport.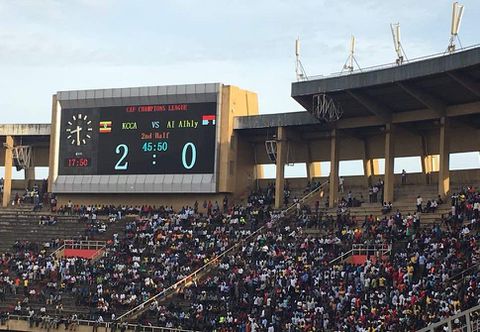 "To be honest, using Namboole was much cheaper; you cut your budget almost by half, but we don't have an option, do we?" A club official who preferred anonymity told Pulse Sports.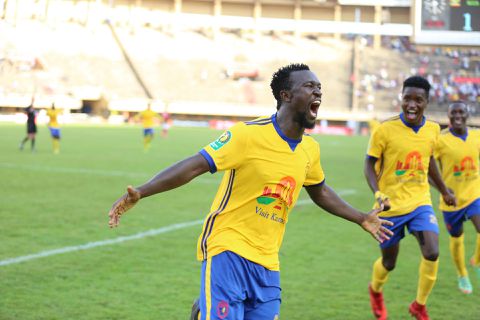 With Uganda having won the AFCON 2027 joint bid alongside neighbours Kenya and Tanzania, the availability of government-built stadiums will ease the costs of clubs.