The dilapidated Lugogo Indoor Stadium will, according to what President Yoweri Kaguta Museveni said, soon be erased and replaced by a modern facility.
For a while, there has been talk of Lugogo becoming a state-of-the-art multipurpose sports complex.
The dilapidated Lugogo Indoor Stadium will, according to what President Yoweri Kaguta Museveni said, soon be erased and replaced by a modern facility.
In Uganda, that is worth celebrating. At the moment, sport seems to be growing at a very fast pace and countries like Uganda have been left behind in terms of sports infrastructure.
The Uganda Cranes just recently completed their Africa Cup of Nations Qualifiers and played six matches in five countries due to the lack of an up-to-standard stadium to host games at the level of AFCON Qualifiers.
Two of Uganda's home matches were played in Egypt and Cameroon because Namboole and Nakivubo were not ready.
That is just football. And football in Uganda is the rich man's child, eating up the biggest chunk of the sports budget. Only results have eluded them to bring about a question of whether we are actually as good as we think.
Indoor sports like basketball, volleyball, badminton, table tennis and the like face the biggest challenges in Uganda, a country with no indoor facility to meet minimum standards of hosting a continental competition.
It is hard to recall the last time the basketball team, the Silverbacks, played a game on home soil. Their competitions happen far away from Uganda, in places where governments have invested in having proper infrastructure in place.
The last basketball competition held was in Kigali, Rwanda, and the Gazelles went on to finish seventh.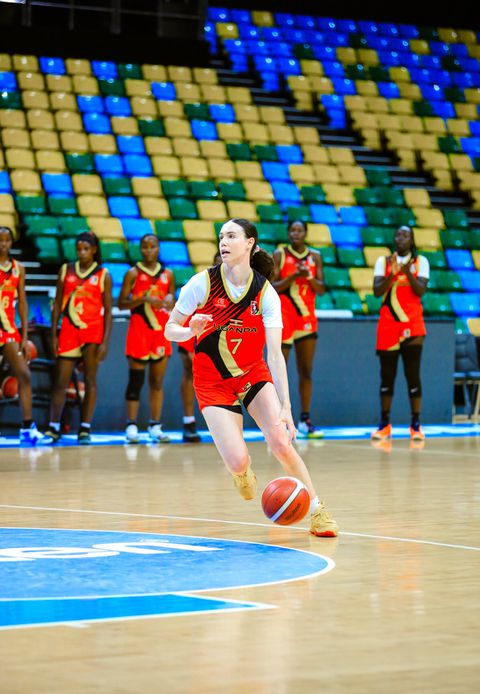 Rwanda has quickly become a hub for sports and will also continue to host big events like the Basketball Africa League because of the BK Arena, the best facility in East Africa.
It is little wonder that Summa, a Turkish construction company that is responsible for constructing the BK Arena in Kigali and the Dakar Arena in Senegal, is the same mentioned by President Museveni.
And Uganda is going a notch higher than Rwanda, with a proposed 15,000 seater arena, a small indoor sports arena with a seating capacity of 3,000 people, a 25m eight-lane swimming pool, a multipurpose standard pitch and an athlete hostel with a capacity of 60 people.
The complex will also have an accommodation facility with 120 rooms as well as a showroom, shopping centre and a state-of-the-art fitness gym.
Sounds good, doesn't it? Well, for a Ugandan, it might actually sound too good to be true. And I don't think you should blame me for this.
There have been several promises and artistic impressions that simply never yielded anything. And I might be wrong, but I haven't heard of any timelines put to this.
Is this something that's coming up soon?
Summa constructed the BK Arena in less than a year, so maybe we can start celebrating when the works commence.
I have also heard that Kampala pastors are celebrating the news much more compared to those in sports.
And while I was wondering why, I remembered that on several occasions, sports activities have been locked out of the dilapidated Lugogo by the National Council of Sports to accommodate prayer sessions.
I guess that will be a thing of the past. Sports activities alone might not be enough to bring in enough money to maintain the facility, but it should only accommodate anything else if the sports calendar permits and not the other way round.
The idea of the facility is fantastic, but hear me out when I say I want to wait until we have it.