There are two certainties in life; death and taxes. If there was to be a third, it would be the subjectiveness of a discussion or debate to rank the greatest of all time in any sport. Yet sport wouldn't be what it is without arguments.
I have thus entered the lion's den by hazarding a guess on the ten individuals I rank as Uganda's top 10 athletes of all time.
The list's composition may change from time to time – particularly the order - but in the present day, it is unlikely that these legends will be dislodged as soon as Uganda's top 10 athletes of all time. Here we go.
Uganda's Top 10 athletes of all time
10. Ayub Kalule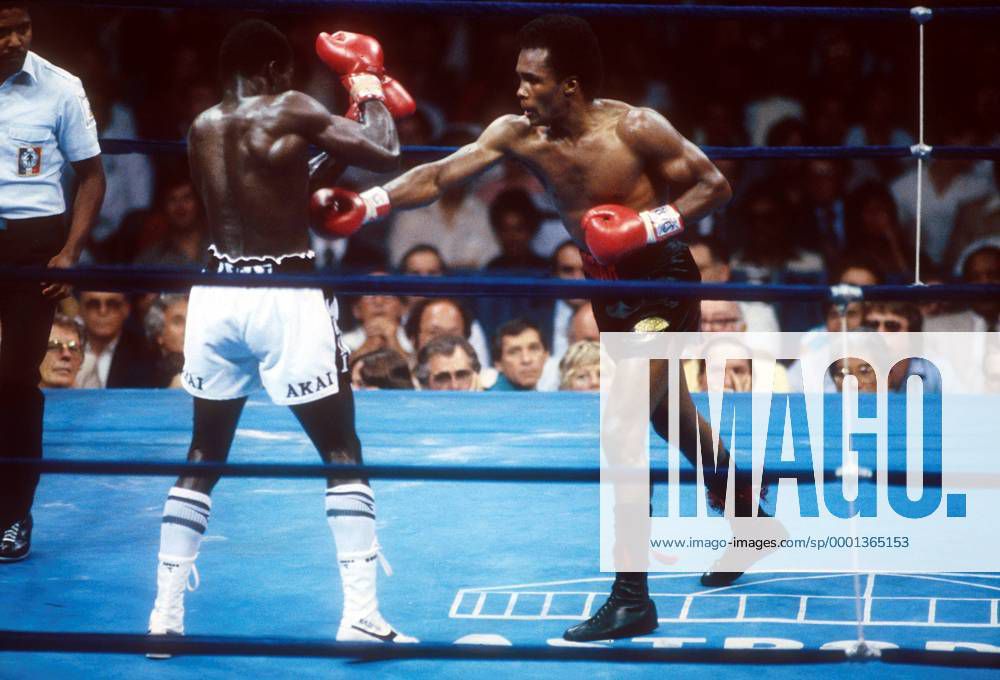 Now aged 69, Kalule was a monster in his heyday. The southpaw won 46 of his 50 professional fights and even held the WBA and Ring light-middleweight titles from 1979 to 1981.
He won gold in the 1974 World Amateur Boxing Championships in Havana, Cuba in 1974 and also gold in the Commonwealth Games in Christchurch, New Zealand the same year.
His victory over Japan's Masashi Kudo to win the WBA and Ring light middleweight titles in Akita City, Japan was a thriller for the ages.
It speaks volumes for his legacy that the man who took his belt was one of the greatest middleweights of all time Sugar Ray Leonard. And for that reason, Ayub kalule makes the list of Uganda's top 10 athletes of all time
9. Denis Onyango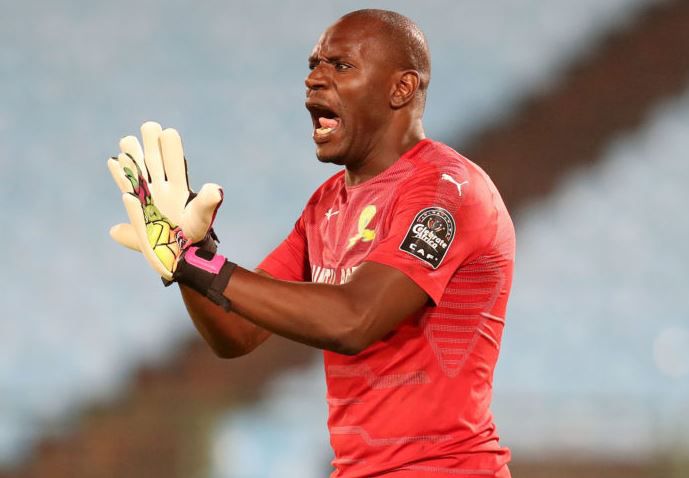 Longevity matters in sports. Winning is oxygen for every sportsman. Shining at the international level when you are a Ugandan is a rarity.
Onyango, who is in the twilight of his career, was at his peak, the best goalkeeper in Africa. In fact, in 2016 he was recognized as the best Africa-based footballer by CAF.
Blessed with an imposing presence, shot-stopping skills and reflexes, the former SC Villa, SuperSport United and Mamelodi Sundowns goalkeeper is the only Ugandan footballer to have lifted the CAF Champions League trophy.
Onyango is also the most successful footballer in the South African PSL. Simply remarkable, and there was no way he would be left on this list of Uganda's top 10 athletes of all time.
8. Magid Musisi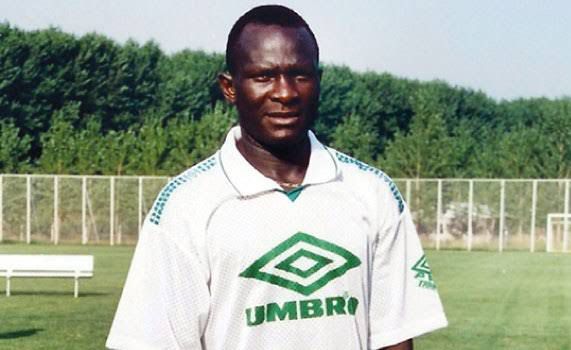 On account of being the first Ugandan footballer to play in Europe, Musisi is included here. He was a ruthless finisher who teased, tormented and destroyed teams while playing for SC Villa in the late 80s and early 90s.
But it wasn't just in the league where Musisi made his name, he was equally formidable in the Cecafa region for both club and country.
He led SC Villa to multiple league and Cup titles before making the blockbuster transfer to Rennes in 1992.
He transferred for $1m, which was Shs1.8b at the time. He later played for Bursaspor and Dardanelspor in Turkey. Musisi passed away in 2004 after a long illness.
7. Jacob Kiplimo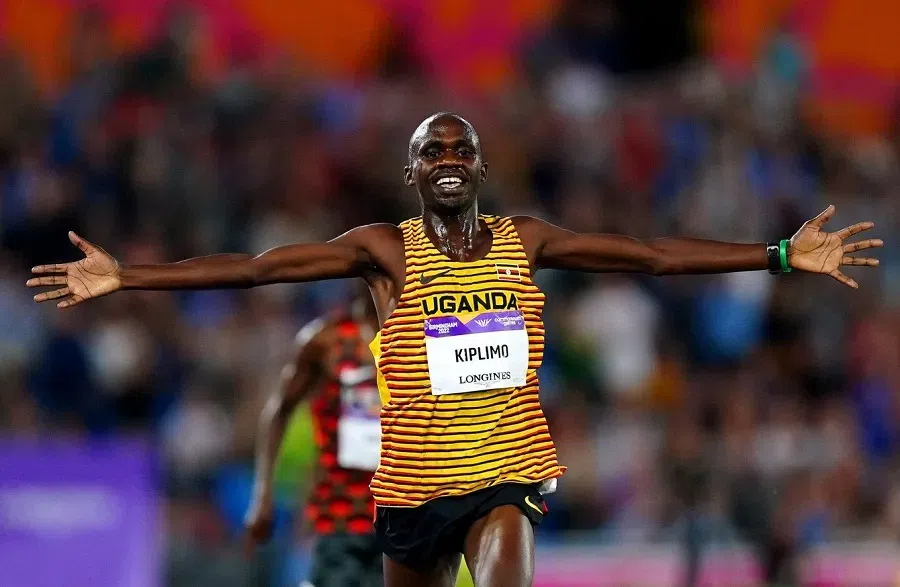 His star rises by the day. In two or three years, Kiplimo will almost certainly be sitting higher in this ranking. Still in his mushrooming years, Kiplimo has the world at his feet.
Whisper it carefully but most pundits rate him as the natural heir to Cheptegei. Aged 23, he is already a world record holder for the half marathon and a 10000m bronze medalist at the Olympics and World Athletics Championships.
His rich CV also includes gold medals at the 2019 and 2023 World Cross-Country Championships and a historic double gold at the 2022 Commonwealth Games in Birmingham.
There is a whole lot more coming from the young man from Bukwo, which might make him a mainstay as one of Uganda's top 10 athletes of all time.
6. John 'The Beast' Mugabi
That Mugabi won silver at the 1980 Moscow Olympics is well-documented. He was a ferocious puncher who pulled off that feat aged just 19.
Immediately after the Olympics, Mugabi turned professional and competed in an era generally regarded as the golden period of middleweight boxing.
In his first 25 fights between 1980 and 1985, Mugabi won all of them by knockout. His 1986 showdown with the immensely battle-hardened Marvin Hagler was labelled the 'Fight of the Year' by the New York Times.
Mugabi caused Hagler all sorts of problems before losing by KO in the 11th round. But Mugabi bounced back three years later to win the WBC super-welterweight title in 1989.
5. Leo Rwabogo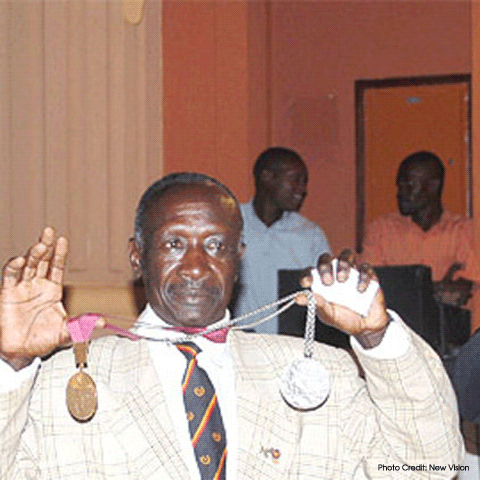 Only one Ugandan has managed to win medals at two different Olympics. Leo Rwabogo won Uganda bronze at the 1968 Olympics in Mexico before going one better and punching his way to silver at the 1972 edition.
In fact the history books have Rwabogo as the first Ugandan to win a medal at the Olympics; Eridadi Mukwanga's silver in the bantamweight division at Mexico 68 came after.
Rwabogo was a flyweight. He was feted back in the 70s but like Omondi, his death came when he lived in poverty.
4. Philip Omondi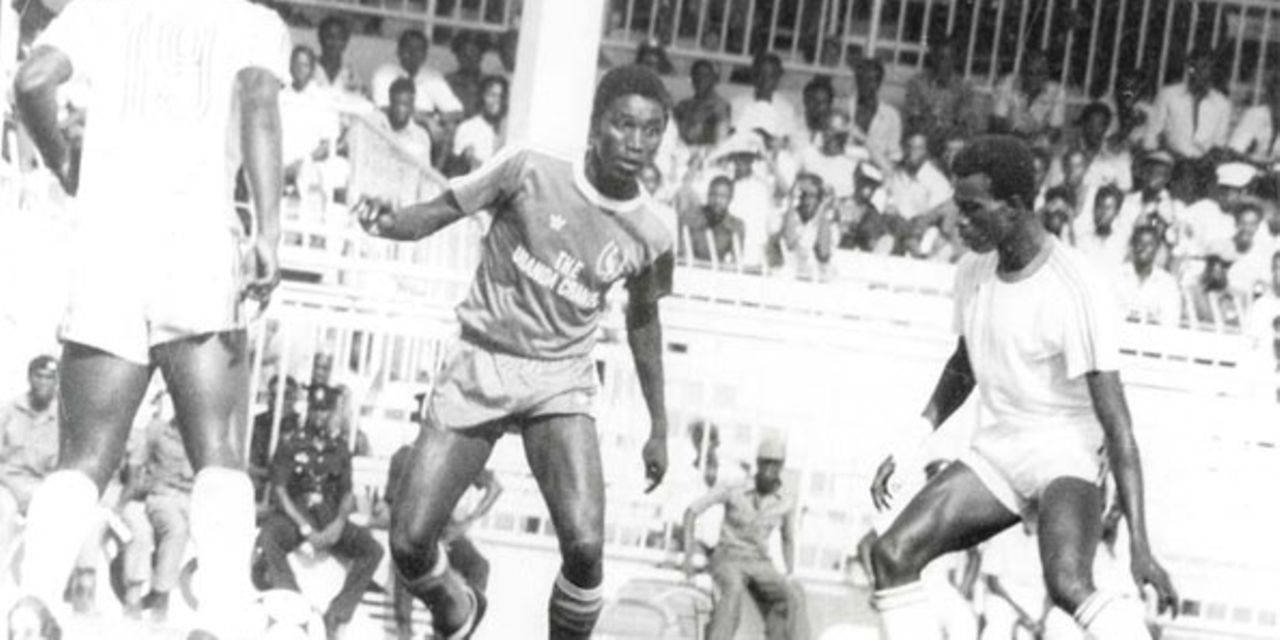 For dominating football, which is the country's most popular sport, Philip Omondi comes in at fourth. on this list of Uganda's top 10 athletes of all time.
He was so exceptional that African soccer legend Abedi Pele ranks the KCCA great among the individuals who influenced and inspired him to play the game.
Pele had watched Omondi at the 1978 Africa Cup of Nations, where Uganda reached the final but lost 2-0 to hosts Ghana.
Omondi was way ahead of his time; he was the complete footballer whose mere presence drove fear in defenders.
He was both a goal scorer and a scorer of great goals. But likewise, he had supreme ball control, imagination, deft passing and vision. The most galling thing is that he died a pauper in 1999.
3. John Akii-Bua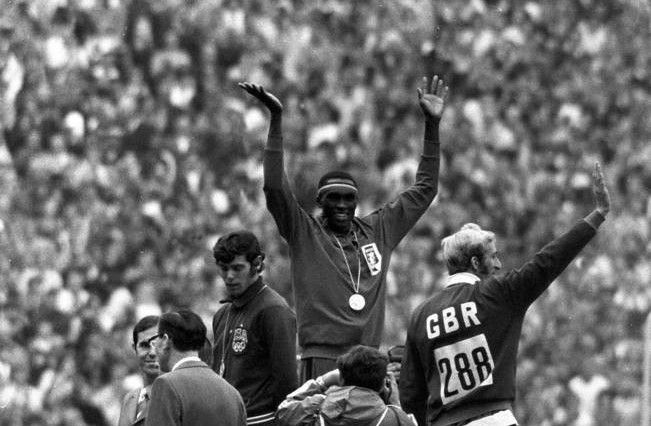 For so many decades, John Akii-Bua was Uganda's number one of all time. For so many years, he was the indisputable choice. And for so many years, he was number one on the list of Uganda's top 10 athletes of all time
History will always record him as Uganda's first Olympic gold medalist. Akii-Bua did not just win the country's first-ever gold; he did it with a world record.
The pre-race favourites Ralph Mann and David Hemery were stunned to see a relatively unknown runner from unheralded Uganda pip them to gold. A stadium in Lira and a road in Kampala are named after him.
Akii-Bua will forever be Uganda's first gold medalist at the world's biggest games. No one will ever take that crown of him. Not today. Not 100 years from now. Never.
2. Stephen Kiprotich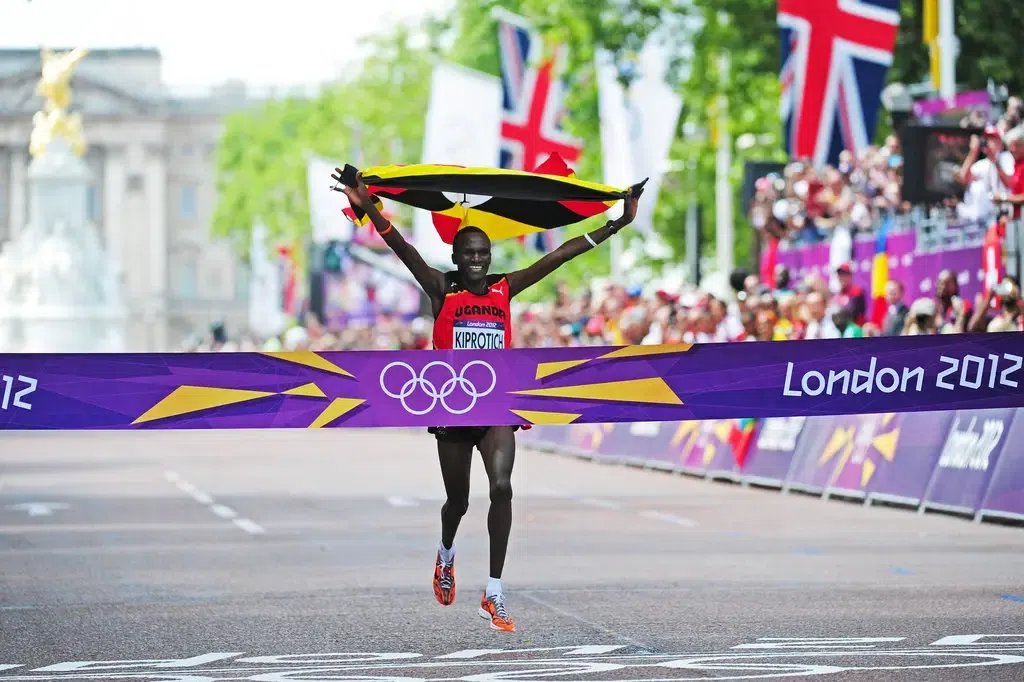 2012 may be turning into a distant memory, but the magnitude of Kiprotich's gold in London will never diminish.
A case can be made that Kiprotich's epic victory in the marathon at the London Olympics turned a new, glorious page for Ugandan sport.
There is a correlation between that marathon gold some 13 years ago and the emergence of champions like Cheptegei and Jacob Kiplimo.
Winning the 2013 World Athletics Championships marathon in Moscow, Kiprotich proved it was indeed humanly possible for a Ugandan-born and bred sportsman to be top of the world.
He lasted so short at the top but nothing compares to twice conquering the most grueling race of all, the men's marathon.
1 Joshua Cheptegei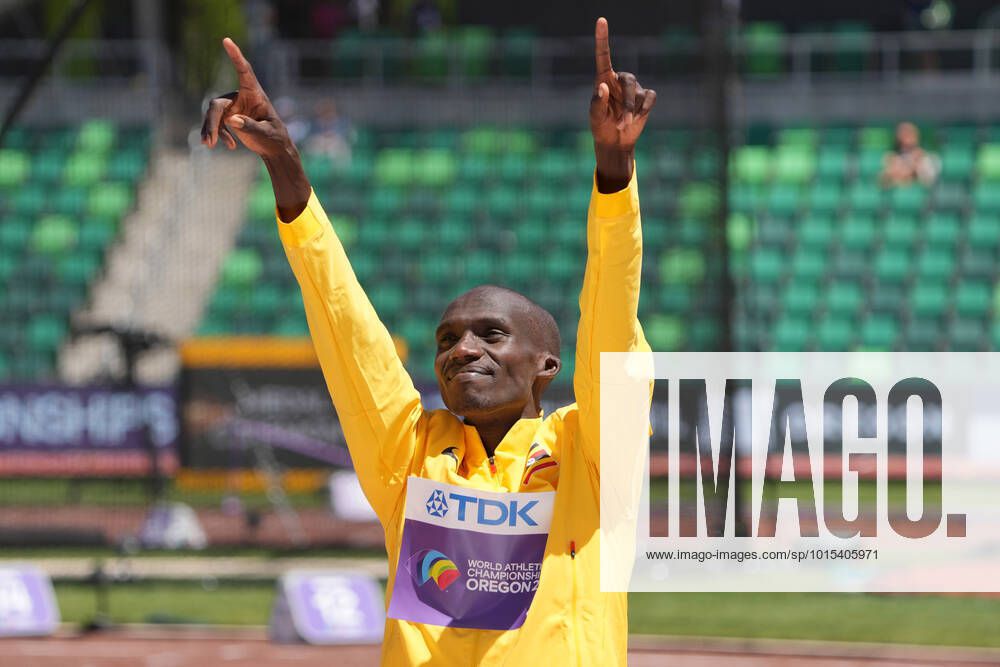 A straightforward choice. Cheptegei's resume is complete, his legacy sealed and his name etched in stone.There is no height the Kapchorwa-born world record holder hasn't scaled.
He is a double Commonwealth champion, a World Athletics champion, an Olympic Gold medalist, a World Cross-Country champion and a multiple winner of several road races globally.
Cheptegei has also defied common logic by staying at the top for a considerable period.
Early success has sometimes derailed promising stars in sport but Cheptegei has not relented in his quest for greatness.
No Ugandan has dominated a global sport the way Cheptegei has done over the last five to six years. All that keeps him at the top of this list of Uganda's top 10 athletes of all time
Special mentions should be made for boxer Eridadi Mukwanga, Olympic 400m bronze medalist Davis Kamoga, 3000m steeplechase runner Dorcus Inzikuru, footballer Jimmy Kirunda, rally driver Sam Ssali and basketball legend Jimmy Enabu.