In a record-breaking performance, Godfrey Nsubuga solidified his place in the golfing history books with a commanding victory at the 2023 Johnnie Walker Uganda Golf Open.
The event, staged at the iconic Uganda Golf Club in Kitante, witnessed Nsubuga's maiden triumph in the Uganda Golf Amateurs Open, as he delivered a masterclass in precision and perseverance.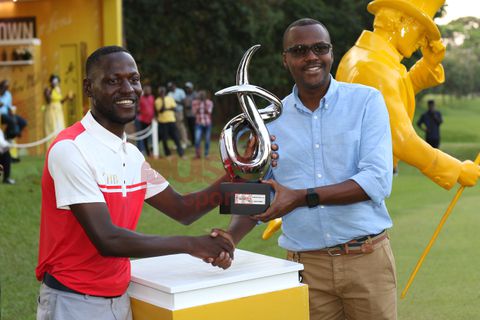 Right from the first round, Nsubuga stamped his authority on the greens. His opening score of 65 gave early indications of his intent.
With steady rounds of 69, 72, and 69 in the subsequent days, Nsubuga registered a phenomenal aggregate of 275, a breathtaking 13 under par.
This score didn't just earn him the title, but it also rewrote the championship record.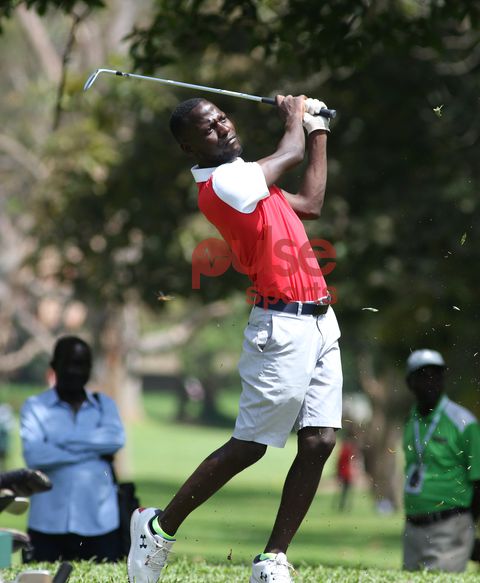 Though formidable opponents like the two-time champion Joseph Cwinyai and the seasoned Michael Tumusiime tried to mount challenges, Nsubuga's prowess was undeniable. Even Ibrahim Bagalana, who finished second, trailed Nsubuga by a decisive 4-shot margin.
Nsubuga's game, characterized by flawless iron shots, strategic plays, and an unflappable temperament, became the focal point of discussions and admiration throughout the championship.
Euphoric roars echoed across the Uganda Golf Club when Nsubuga, who began his golfing journey in 2015, holed the final putt, signifying not just the end of the tournament, but the beginning of what promises to be a legendary career.
In a year filled with significant milestones for Nsubuga, his record-setting performance at the 2023 Johnnie Walker Uganda Golf Open stands out as a testament to his talent, hard work, and the indomitable spirit that defines champions.