Following the passing of Ndejje University FC head coach Raymond Timothy Komakech, the Pepsi University Football League game between the latter and Kyambogo University has been postponed.
Komakech, who was also part of the Ndejje ICT staff, succumbed to kidney failure at Kiruddu Hospital on Wednesday.
And to allow the team and university ample time to grieve, the University Football League secretariat has pushed their second leg bout with Kyambogo to Friday this week.
"Following the passing away of the Ndejje University Football Club Head Coach, Komakech Raymond, Ndejje University has requested for their game scheduled for Friday 27th October 2023 against Kyambogo University to be postponed to allow them to mourn and bury their coach," a statement from UFL said.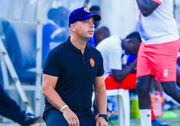 Meanwhile, it should be noted that weeks back, FUFA President Moses Magogo expressed his admiration of Traguil's style of play, stressing that he needed time to gel in at KCCA fully.
"The LOC (Organizing Committee) has accepted this request, and the match has accordingly been postponed," it confirmed.
It is a Group C second-leg encounter between the two after last week's first leg ended in a one-all stalemate at Kyambogo University grounds.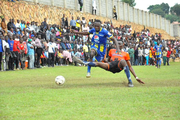 YMCA will be hoping they can finally win their first game of the 2023/24 Pepsi University Football League season when they host Islamic University In Uganda (IUIU) for the return leg of their Group B match, slated for Thursday at Buwambo.
After three games, Makerere University comfortably tops the Pool with nine points, while Kyambogo comes second with four.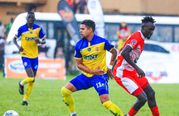 With the gloom at the club, Magera insists they can only turn around the fortunes with victory on Thursday.
Meanwhile, Ndejje University occupies third on two points, while Muni University sits rock-bottom.