With the gloom at the club, Magera insists they can only turn around the fortunes with victory on Thursday.
KCCA FC continues to linger in an uncertain state after a dismal start to the 2023/24 Uganda Premier League campaign, coupled with the changes on the technical bench.
After losing four on the bounce in the league, tactician Sergio Traguil was, on Tuesday, asked to step aside as head coach, with First Team Jackson Magera taking up the role in the interim.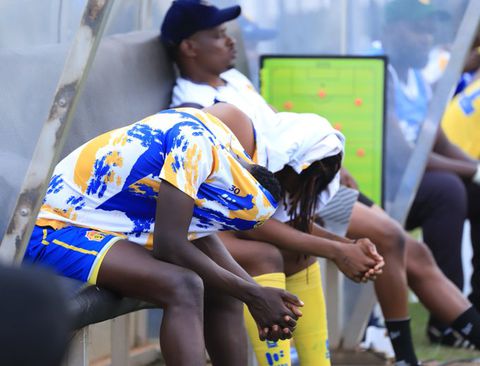 Amid the circus, the club is tasked to take care of another demanding business, with NEC FC visiting them on Thursday at the MTN Omondi Stadium, Lugogo.
"The main target is to see how the club can get out of that situation, and we're trying as much as we can to see that the players get well mentally, physically and tactically," Magera told the club media.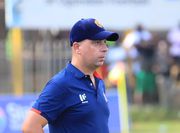 Thirteen-time Uganda Premier League champions KCCA FC have confirmed partying ways with head coach Sergio Daniel Moniz Traguil, after just four months in the job.
"We have to get into our game against NEC well prepared and get the result wanted of us."
While KCCA is struggling, NEC are having a first season in the top flight of their dreams, as they have won three of the four matches played and sit fourth with nine points.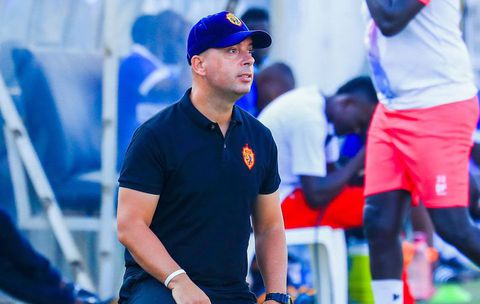 However, Magera is not focused on their opponents' might but rather on what his charges can master to get back their season on the right rail.
"Well, NEC is a fantastic team with technical people, but we shall not look into them but concentrate on our players."
With the gloom at the club, Magera insists they can only turn around the fortunes with victory on Thursday.
"We need to reorganize them to acclimatize with the situation and to play well and get the results. It's the results that will have us get out of the situation we are in."
"Absolutely, we're looking for that confidence, and the only way is to play and win that game."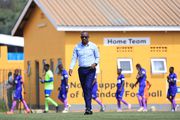 Pulse Sports Uganda also understands that he was among the top two candidates to take over the club at the start of the season, before the board eventually appointed Traguil.
Pending results elsewhere, KCCA risks going to the base of the Uganda Premier League table should they fail to win against their Kampala neighbours.