YMCA will be hoping they can finally win their first game of the 2023/24 Pepsi University Football League season when they host Islamic University In Uganda (IUIU) for the return leg of their Group B match, slated for Thursday at Buwambo.
After three games, YMCA are yet to master victory, having drawn once and lost twice.
However, head coach Michael Kalyesubula, who has stressed they need to get back to the basics, is optimistic they can finally get a win.
"It's a matter of what can we do to fix things, what corrections do we need to make, and the boys have been good about working to make those corrections and keeping the team together," Kalyesubula said.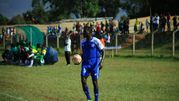 Busoga United player Charles Sunday Mulanda could have dug himself a bottomless pit after cynically headbutting referee Gerald Tumusiime in their game against Gadaffi FC on Tuesday.
Meanwhile, IUIU, who are second with six points, will also be rooting for victory as they target reaching the knockout stages.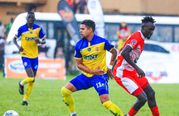 With the gloom at the club, Magera insists they can only turn around the fortunes with victory on Thursday.
"Some people had written us off when we lost to MUBS, but don't write us off yet. Our objective is to not only make it to the knockout stage but to play in the Finals," said IUIU's head coach, Haruna Kebba.
"We have a fantastic group of players that I am privileged to work with, and I know we shall have a good game at Buwambo," Kebba said.
IUIU smiled to a comfortable 2-0 victory when the two sides met in the first leg at the latter's grounds in Mbale.