As the sun set on the pristine greens of the 2023 Johnnie Walker Uganda Golf Ladies Open, the leaderboard showcased a tantalizing promise for Saturday's final day.
Peace Kabasweka sits confidently at the helm, but the competition behind her is fierce. Kabasweka displayed commendable consistency on the greens on Friday.
With impressive pars on the majority of the holes, she showed her prowess, especially on the 11th and 12th, where she managed birdies, finishing with a+3.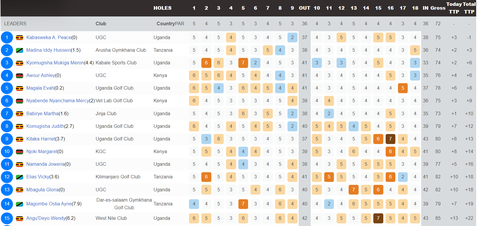 Her total score of 75 for the day and an overall TTP of -1 firmly placed her as the day two leader.
Hot on her heels is Madina Iddy Hussein from the Arusha Gymkhana Club in Tanzania. With a day score of 74, which included a commendable eagle on the eighth hole and a birdie on the ninth.
Hussein boasts an overall TTP of +3. Her performance promises an exciting contest with Kabasweka on Saturday.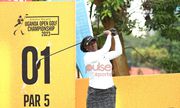 In the electrifying opening round of the 2023 Johnnie Walker Uganda Golf Ladies Open at the esteemed Par 72 Uganda Golf Club in Kitante, Peace Kabasweka rose as the standout player.
Not to be outdone, Meron Kyomugisha Mukiga of Kabale Sports Club is in the third spot, on Friday she had a roller-coaster round, displaying sheer determination.
Though she faced challenges with a double bogey on the sixth and a bogey on the seventh, her subsequent birdies on the eighth and eleventh holes showcased her resilience, finishing the day with a score of 74 and an overall +6.
Defending champion, Martha Babirye, representing Jinja Club, is not far behind. With an overall TTP of +10, she has shown that she's not ready to give up her title without a fight.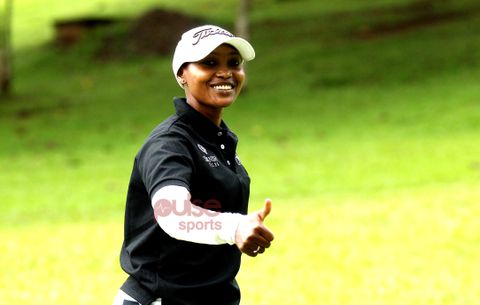 Today, she navigated the course with strategy, bagging birdies on the eighth and 12th holes, and ending with a score of 73.
As the defending champion, all eyes will be on her tomorrow as she attempts to climb her way back to the top.
The anticipation for Saturday's finale is palpable. With Peace Kabasweka leading the pack, the competition promises thrilling showdowns, especially among the top three and the defending champion, Martha Babirye.