In the electrifying opening round of the 2023 Johnnie Walker Uganda Golf Ladies Open at the esteemed Par 72 Uganda Golf Club in Kitante, Peace Kabasweka rose as the standout player.
Kabasweka garnered attention with her unmatched prowess, posting a score of 68 and closing at an impressive -4 under par.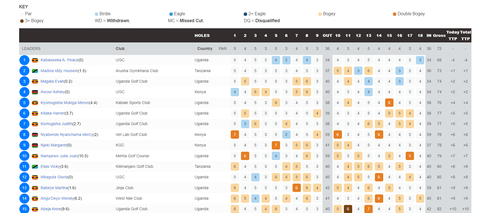 Kabasweka's remarkable eagle on hole five, followed by birdies on holes 6 and 9, showcased her exemplary skill and poise, firmly placing her at the forefront.
"Everything clicked today," Kabasweka told Pulse Sports, continuing, "It's the dedication behind each shot and remaining confident in the rounds ahead that will see us through."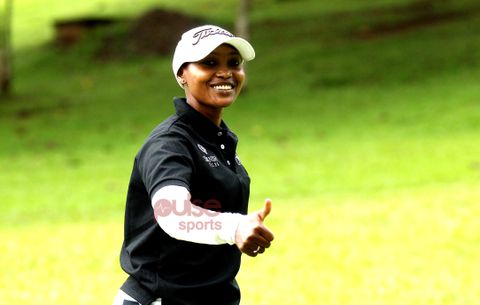 Tailgating Kabasweka is Madina Iddy Hussein of the Arusha Gymkhana Club, Tanzania. Showcasing consistent play and highlighting her round with birdies on holes 10 and 12, she concluded the day at 73, one over par.
The Tanzanian golf prodigy's unwavering performance hints at an exciting showdown in the upcoming rounds. Her consistent strokes and adeptness on the course underscore her readiness and drive to vie for the crown.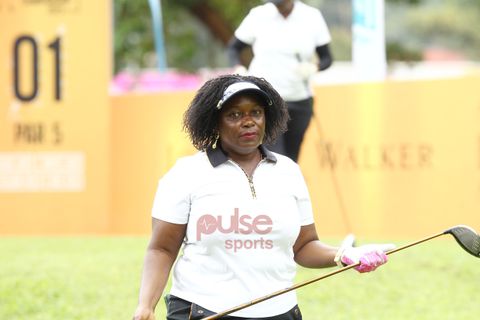 Evah Magala and Awour Ashley occupy the third position, each registering a score of 74, ending at +2 over par.
Their grit and determination shone brightly as they stood firm amidst a roster of golfing elites.
However, the spotlight remains fixed on the reigning champion, Martha Babirye, who scored 81 (+9 over par).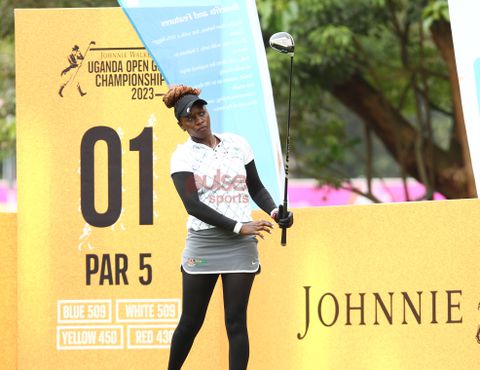 It wasn't the start she had hoped for: "I start well but lost my patting shot along the way. It was a bad day, and I am positive I will turn this round and have a better round," Babirye told this reporter.
A three-time victor in the last four editions, Babirye clinched her inaugural title in 2019 at Serena Kigo and successfully defended her crown in 2020 at Kitante before claiming a third last year.