The Uganda Lady Pool Cranes are the winners of the BlackBall International Ladies' Hawley cup 2023.
The Cranes put aside the pain of missing the All Africa Pool Championships last week due to a visa hitch to clear everything on the table for the victory.
The tournament was held at the famous Grand Monte Casino Hotel in Johannesburg, South Africa.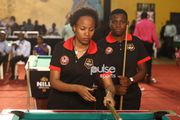 The team was initially scheduled to fly out last week to play the All Africa Pool Association Championships, but the delay in visas forced them to forego the tournament.
Marion Kisakye, commonly known as Sheilla Ankah, sealed her debut with last frame victory as the Cranes thrashed South Africa 13-7 on Monday.
To reach the final, the Lady Pool Cranes overcame South Africa's A-team 13-11 in the semis.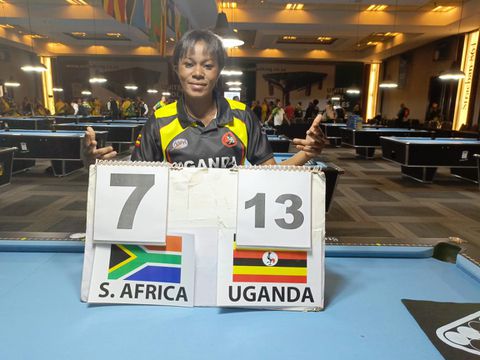 In the juniors' category, Kenneth Odong emerged winner of the Blackball International Hawley cup U-23 after defeating Kumeshen Williams 7-6 in the final.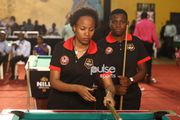 The Uganda Pool Cranes has suffered a major setback after missing the 2024 All Africa Championship due to failure to secure visas in time.
Odong will fly home with a trophy and R25,000 (shs5 million) as prize money.
Some of the other notable members of the team include captain Habib Ssebuguzi, Mansoor 'Muto' Bwanika, Caesar Chandiga and Ibrahim Sejjemba.
The ladies had Sheilla Ankah, Rita Nimusiima and the famous sisters Rukia Naiga and Rasheeda Mutesi.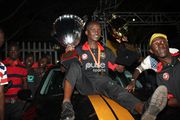 Hundreds of players registered to play and competed in the two preliminary stages for the 120 spots in the men and 28 in the ladies' categories.