The golden era seems distant, and the torchbearers of Ugandan football have been elusive in recent years.
Uganda finds itself at a crossroads in its pursuit of a modern football horizon as it yearns for the resurgence of stars who can inspire and captivate the nation.
Gone are the days when the names of Majidu Musisi, Jackson Mayanja, Jimmy Kirunda, Paul Hasule, and Sam Ssimbwa echoed through the stadiums, painting the nation with glory.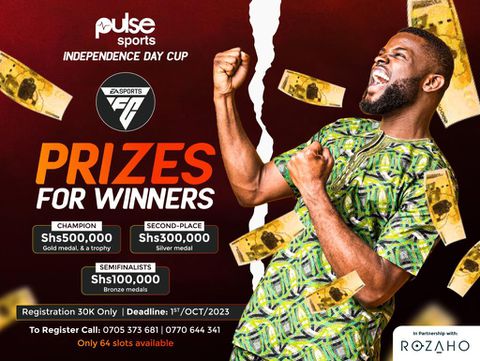 The modern era has witnessed a drought of football stars who can inspire and captivate the nation's imagination. There have been mere flashes of greatness, but few have created lasting legacies especially on the local scene.
This week, Federation of Uganda Football Association president Moses Magogo issued a rallying call. "We want to see stars," he declared. "If you don't have one, create one."
Magogo's vision is clear: it's time for Ugandan football to shine brightly once again. But how can this vision be transformed into reality?
It's a vision that extends beyond the pitch, beyond the wins and losses, and into the realm of creating football icons who can transcend borders and ignite national pride.
As the clamour for stars grows louder, one question looms large: How can the Uganda Premier League cultivate and nurture the football stars it so fervently desires?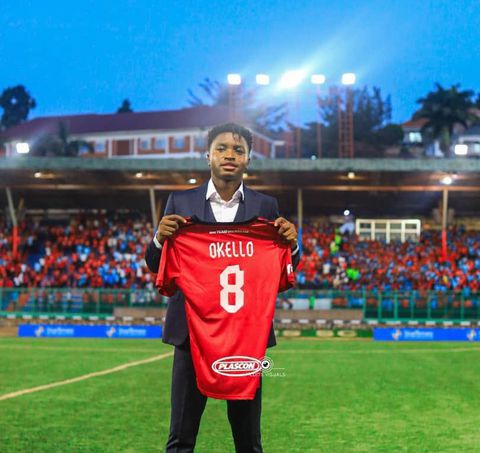 It is a journey that will require deep exploration of how the best have been able to achieve it.
From the hallowed pitches of the English Premier League to the hardwood courts of the NBA, drawing inspiration from global success stories and discerning the unique challenges faced on the Ugandan footballing landscape.
The Premier League stands as a towering testament to the art of creating football stars. It's a league where names like Erling Haaland, Mo Salah, Marcus Rashford and Bukayo Saka resonate globally.
But what makes the English league the breeding ground and dream destination the biggest football stars?
For the Premier League, youth development is more than just a buzzword—it's a way of life. Clubs invest heavily in youth academies, nurturing talent from a tender age.
They provide top-notch coaching, state-of-the-art facilities, and a clear pathway to the first team to make sure that they produce the best version of a footballer.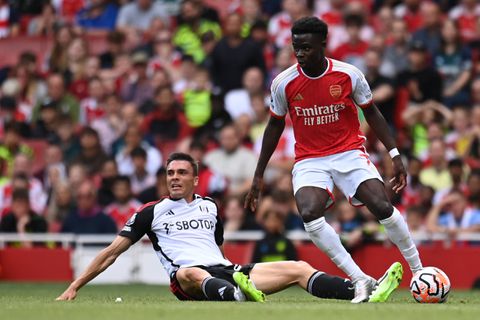 Obviously, fans pay to watch excellence of human ability, and with such deliberate programs, the Premier league ensures a continuous influx of homegrown stars.
Consider the case of Ryan Giggs, who spent his entire club career at Manchester United. Giggs emerged from the youth academy, and his loyalty to the club made him an enduring symbol of success.
Similarly, Frank Lampard, a product of West Ham United's youth system, went on to become one of Chelsea's all-time greats. These players are not just stars; they are legends.
The 90s had a huge semblance of such. Mayanja's story with KCCA is well documented. The same can be said for Ssimbwa who moved from Kibuli SS as a fledgling teenager and grew into the best winger into the country, defining the success at KCCA.
The prestige that comes with the attachment to success in any field, cannot be under looked. Local clubs have lost a bit of that, as they have developed arguably the worst talent retention structures in world football.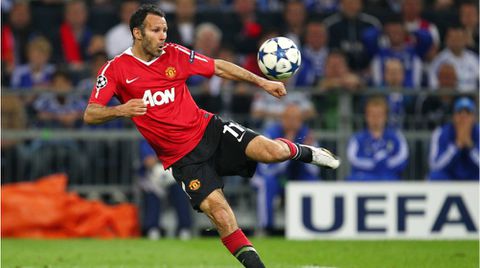 While KCCA's era of the 80s and 90s is punctuated with stars who became beacons of that era, it was absurd to see the club willingly lose Muzamiru Mutyaba after he had ably punctuated the club's most successful era between 2015 and 2019.
After five years, it was sorry watching him leave the club, because some felt 'five years was too long' and that the club needed new faces and energy.
Marketing and branding are fundamental in the Premier League. Clubs and players actively work with players to create marketable personas.
From signature celebrations to engaging with fans on social media, players are encouraged to brand themselves both on and off the field. It's an approach that transforms them into more than just athletes—they become cultural icons.
Clubs and players have tried to push for that, but more often, it is not deliberate. For example, Cesar Manzoki's eagle celebration was a signature to his game, and when he was given the nickname 'the Emperor', his club then Vipers held onto it.
Community engagement is another cornerstone of the Premier League's success. Clubs actively connect with their local communities, forging strong bonds between players and fans.
This deep-rooted connection turns players into local heroes long. With all due honesty, the local football community is still a nucleus, and we need to have the clubs deliberately build their communities.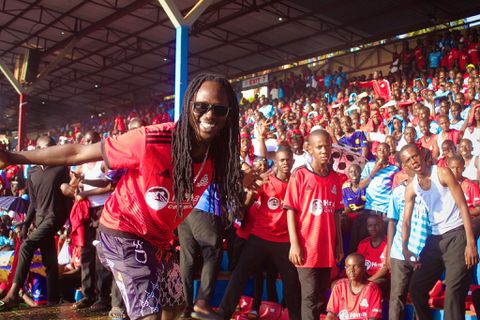 FUFA policies in this regard should be the cornerstone through which clubs can build their communities.
The league is screaming for more autonomy in the way it is run. The politics around the delegates and at the FUFA headquarters sometimes is an unnecessary distraction to the league.
While football and basketball are vastly different sports, the NBA provides valuable insights into how player empowerment can elevate athletes to superstar status.
Personal branding is a hallmark of NBA stars. They use their unique skills and personalities to connect with fans.
LeBron James' philanthropy and Stephen Curry's charisma are just a few examples. Players leverage their individuality to create enduring legacies.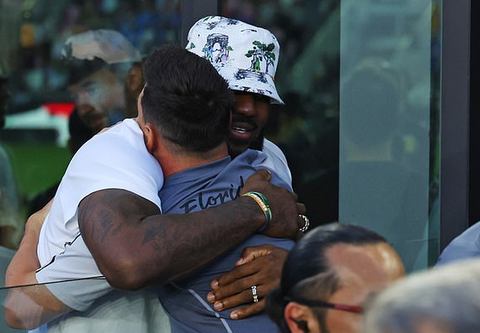 In today's digital age, social media plays a pivotal role in improving player popularity and fame. Platforms like Twitter, Instagram, and TikTok allow players to connect with fans on a personal level.
Engaging content, behind-the-scenes glimpses, and interactions with followers help players create a dedicated fanbase.
By leveraging social media, Ugandan players can amplify their voices and personalities. They can showcase their skills, share their journeys, and inspire the next generation of football stars.
Social media empowers players to become not just athletes but influential figures in the world of sports.
As Uganda seeks to revive its football legacy and usher in a new era of stars, the blueprint is clear.
Youth development, marketing and branding, exposure, player empowerment, community engagement, and social media are the building blocks of success.
It's a journey that requires collaboration between clubs, the federation, players, and fans.