Last weekend, the Guinness-sponsored Ntare Lions League rolled into Game Week 8 of its Season 14 action, bringing fun and frenzy to the football pitches of the Kampala Quality Complex.
The excitement began early in the morning as 20 teams took to the field for another round of riveting matches, tussling for points and bragging rights.
Machando and Omujuma, who already look like title rivals were at it again, collecting maximum points on the day. The two tied at 16 points, lead standings and are touted to go all the way.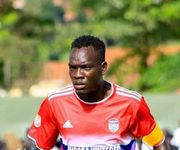 Busoga United's captain, Charles Sunday Mulanda, has been handed a 12-game suspension by FUFA for head-butting the referee Gerald Tumusiime.
However, one of the most anticipated matches of the day was when Omujuma met Nshera and indeed, it lived up to the hype. Even though the game ended in a goalless draw, the energy and excitement from the fans was infectious.
"Today's games have really been worth every second we spent here," said Seth Nuwagaba, President Ntare Old Boys' League.
"A big appreciation to our partners who have been moving the journey with us every outing. These include Nation Media Group, Peak Shots and Guinness," Nuwagaba added.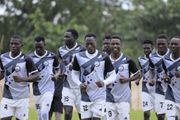 Booma FC handed table leaders of the BetPawa Big League Police FC their first season defeat on Monday.
Other notable games included Abashweki who beat Kajogo 4-1, Kalele scored eight goals past unlucky Ensayi, Kisyanga overcame Eshaka 2-1, Mugudu held Kafubz 2-2 while Kabali and Nturi could not be separated with a 3-3 score line.
As fans enjoyed the action on the pitch, they also basked in the refreshing taste of a cold Guinness beer, making the experience even more memorable.
"Guinness is proud to be a part of the Ntare Lions League. This is one of the oldest leagues that has given a platform to the alumni to mix and mingle in a relaxed atmosphere.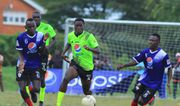 It's worth noting that Kyambogo University is a one-time champion in the competition, having clinched victory by defeating Kampala University at Namboole in 2018.
We are excited to be bringing such a unique experience to the table," said Patience Aguti, Project Manager at UBL.
The league has grown to be more than just a football competition. It's a place where friends reunite, network and memories are rekindled. There were also chess game tables and volleyball activity for fans to engage with.
With Game Week 8 ticked off, there are now 11 more game weeks to be played with the grand finale to be played at Ntare School Rebero in Kigali, Rwanda next year.