Martha Babirye's name is synonymous with victory, especially at the big stage. She has managed to clinch three of the last four Uganda Golf Open Women's Championships on offer, establishing herself as a dominant force on the greens.
A flashback to 2020 takes us to the par-72 Uganda Golf Club in Kitante where Babirye celebrated her second victory with a score of 81, 77 and 78 - a total aggregate of 236 gross after 54 holes.
This followed her debut win in 2019 at Serena Kigo course before securing her third title last year with scores of 75, 80, and 78, summing up to 233.
As the ladies prepare to swing into action at the 2023 Johnnie Walker Uganda Golf Open Championship at Kitante, all eyes will be on Babirye who hopes to script yet another winning chapter in her illustrious career.
"A lot has changed, mentally," Babirye told Pulse Sports as she perfected her accuracy with iron play at the UGC range.
"My focus is up there, and that's what I really needed. I am ready to compete with the best in East Africa," she added.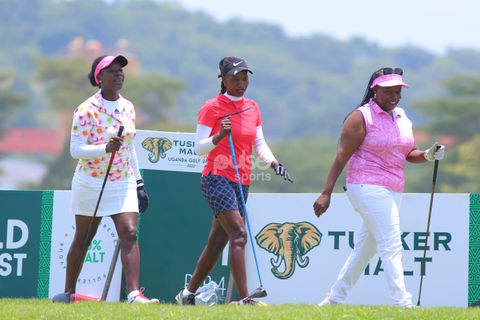 While Babirye is expected to face fierce competition from local and regional talents, she remains undaunted.
"I won't say I have rivals. My primary competition is the course itself. I am here to beat the course, not the people."
Babirye acknowledges the course's challenges: "At the moment, the golf course is playing better than me. My game is, however, really improving, and that's what pushes me to aim for that fourth title. I need it."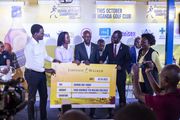 The prestigious Johnnie Walker Uganda Golf Open is set to tee off its 82nd edition at the Uganda Golf Club in Kitante from October 12th to 28th, promising an unforgettable experience for golf enthusiasts.
While the journey to victory requires consistent performance, Babirye believes that the Open's real test lies in its final stretch.
The last four holes will be crucial, with Holes No.15, No.16, and No.18 being par-4s and Hole No.17, which is a short par-3, often determining the champion.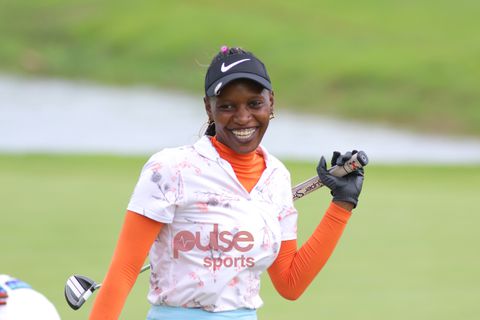 "The last four holes decide the Open's winner. But the first day also sets a tone. You must maintain a comfortable stroke lead to remain in contention," she remarked.
But the road to a fourth title won't be a walk in the park, Eva Magala, Peace Kabasweka, left-hander Gloria Mbaguta, Tanzania's Vicky Elias and Hussein Iddi Madina are all poised to challenge Babirye's reign.