In August, the state of Victoria resolved its withdrawal dispute with the CGF by agreeing to pay £190 million.
The Commonwealth Games Federation (CGF) has disclosed that it is "open" to the idea of postponing the 2026 Commonwealth Games by a year.
This flexibility is being considered to provide more time for a new host to emerge from Australia, following Victoria's withdrawal as hosts in July.
The withdrawal left the Games without a host, as no other state government has submitted a bid.
Craig Phillips, CEO of Commonwealth Games Australia, shed light on this development, stating, "The CGF have indicated that they are open to the Games moving to give any potential host more time. It's something we're looking at in terms of any state that we do talk to."
In August, the state of Victoria resolved its withdrawal dispute with the CGF by agreeing to pay £190 million.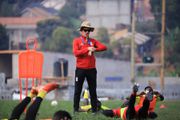 Despite the controversy surrounding Micho's tenure, early indications show that he will stay on as Uganda Cranes coach through upcoming challenges on the international stage including the CHAN and 2026 World Cup Qualifiers.
The withdrawal had been rooted in cost concerns. However, the CGF now has its "main focus" on securing a new host in the wake of this settlement.
Phillips is scheduled to meet with the CGF in November and aims to have a viable solution in place by then.
He acknowledged the possibility of a scaled-back version of the Games due to the time constraints but emphasized that multiple Australian capital cities have the capability to host the event.
Meanwhile, concerns about the Commonwealth Games have been mounting.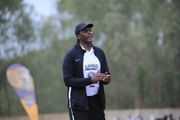 Obua was selected from a list of candidates who have been linked to the URA job, including former Vipers coach Alex Isabirye and Sam Ssimbwa.
Max Caller, a former adviser to Birmingham City Council, recently criticized the decision to host the 2022 Commonwealth Games, citing the legacy of financial problems it has left behind.
The event proved to be a "challenge too far" for the council, which declared itself bankrupt.
In a related development, the Canadian province of Alberta withdrew its bid to host the 2030 Commonwealth Games due to escalating costs.
As a result, there are currently no firm bids to host the 2030 Games.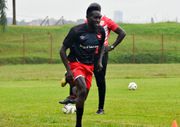 Shabena's transfer marks a new chapter in his career, as he departs the seven-time UPL champions, Express FC, following the expiration of his one-year contract extension.
The 2026 Commonwealth Games, originally scheduled for March 17-29, are now at the centre of discussions about their future.