Having lived in Sweden for 12 years alongside his family, Kawooya casually engaged in football.
While many Ugandans venture globally in search of greener pastures, new passions emerge for some, like Ramsey Kawooya.
Having lived in Sweden for 12 years alongside his family, Kawooya casually engaged in football.
However, this season, a dormant desire to compete in Uganda's premier league was rekindled.
"While in Sweden, my interaction with football was purely recreational. Yet, the aspiration to be part of Uganda's elite football league remained," shared Kawooya with Pulse Sports.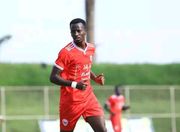 Bebe Cool, who has stood by his (Alpha) career since his toddler age, fist-pumped and instantly took to his socials to express his excitement.
He added, "Achieving this dream is a milestone, but the journey to excellence is continuous."
This unassuming defensive midfielder has graced the field in nearly every match for Express FC this season, even clinching a 'man of the match' accolade.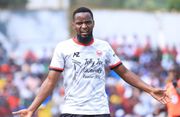 The combative holding midfielder made his first start for the Red Eagles during their 2-1 win away to KCCA FC in the Kampala Derby on Sunday, a performance he hopes comes by more often.
Kawooya credits his form to the unwavering confidence exhibited by head coach James Odoch. "Our coach's faith in us has been uplifting. He allows us to play our natural game, and the rigorous training sessions have further honed our skills."
The Red Eagles have commenced the season on a high, registering three victories and a stalemate in their opening matches. This includes triumphs both at home and away.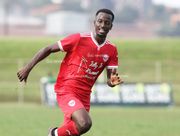 The promising Alpha Ssali, Express FC's poster boy, made his league debut for the Red Eagles, donning the number seven shirt and playing for 65 minutes before being substituted by forward Seif Batte.
Currently positioned third in the league, having garnered 10 points from four matches, the Red Eagles remain undefeated, a distinction shared with only three other teams.
The next challenge awaiting Express FC is an away game against UPDF FC in Bombo this Friday.