Two-time Pepsi University Football League champions Kampala University (KU) get off the 2023/24 edition with a bout against Bishop Stuart, aiming to re-establish themselves as a dominant force.
Kampala University last lifted the trophy in 2016 when they beat Nkumba University 3-2 in a thrilling final at Namboole Stadium. They have missed a semi-final slot for the last five years.
Kampala University head coach Vincent Tumusiime has stressed he intends to push his team to the top, kick-starting with their task against Bishop Stuart University at the Maroons Football Ground on Tuesday.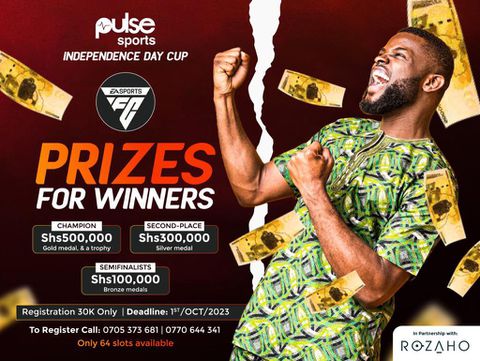 "We have been training and patiently waiting for the league, but I know others have also been eagerly waiting for the same," Tumusiime told the media.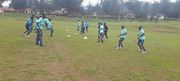 Ahead of their maiden bout in the 2023/24 Pepsi University Football League season, Kabale University is optimistic that they can make it at least to the knockout stage.
"But the league is now here, and we are ready to roar," Tumusiime added about this season's expectations.
Kampala University has added new faces, including Andrew Kafuuko, Nicholas Ssenyonjo and Benjamin Nsubuga, to bolster their ranks.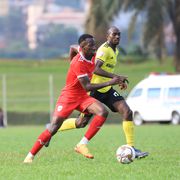 In the stands, legendary musician Moses Ssali alias Bebe Cool, flanked by wife Zuena Kirema, cheered their son Alpha Ssali for 90 minutes.
On the other hand, Bishop Stuart will be keen on adding to their opening day 2-0 victory against ISBAT University, with a target of swiftly making it out of the group.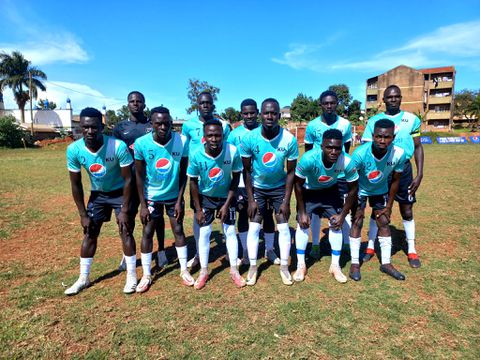 "ISBAT was not exactly the toughest opposition, but all points and wins count the same," head coach Karungi Kwegondeze said.
"On Tuesday, we have another great chance to keep adding to that momentum and build that confidence today and into the upcoming matches."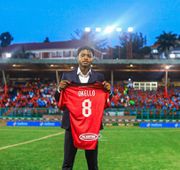 Meanwhile, netting the playmaker's signature wasn't an easy walk for the Venoms as they were forced to cough exorbitant fees and agreed to lucrative demands.
Tomorrow will provide a perfect opportunity for writing history and bragging rights between the two sides, as they haven't met previously.