The wait is finally over as NBS Sport introduces its latest gem, "Sport This Evening," a show that promises to be an absolute delight for fans of the sporting world. Airing every weekday at 7:30 PM on NBS Sport, this show is set to become your go-to source for all things sports.
The maiden episode of "Sport This Evening" kicked off with a bang, featuring Timothy Kisiga, the Captain of the Pirates Rugby Club, as its first guest. Even more intriguing is that Timothy Kisiga had also graced the last episode of "Sport This Morning." This continuity and excitement among viewers set the stage for an incredible show.
As the show began, Andrew Kabuura, the charismatic main host, did what he does best – he electrified the atmosphere with his signature introduction.
He welcomed viewers to the show, setting the tone for what was to come and thanking them for tuning in.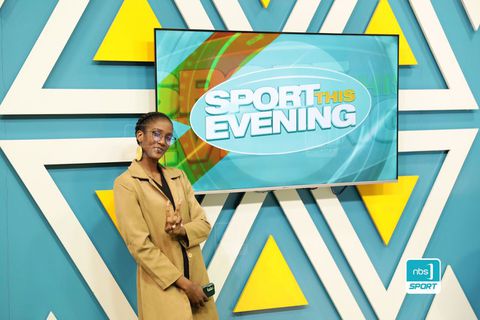 "We glad that you have stayed with this from NBS Sport This Morning, and here we are on NBS Sport This Evening championing Ugandan Sport Together," Kabuura said.
Joining him were his talented colleagues Brian Tuka, Sera Yawe, and Ian Mutenda, who all had a stellar performance right from day one.
The debut episode of "Sport This Evening" focused on the recently concluded National 7s, where the Pirates emerged as the overall champions. The hosts provided insightful commentary, analysis, and highlights, giving viewers an in-depth look at the tournament's exciting moments and standout players.
One of the most intriguing topics discussed was the rumoured return of Alex Isabirye to the Kitende side, which could be one of the most controversial moves in Ugandan sports.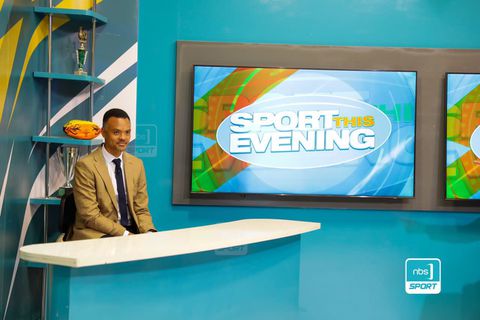 Adding to the show's vibrant energy was Sera Yawe, whose role includes providing social media updates.
Her dynamic presence and interaction with the audience brought excitement to the show, making it a must-watch for anyone passionate about sports.
With a stellar lineup of hosts, engaging content, and a commitment to delivering the latest and most captivating sports news, this show is poised to become a staple in the lives of sports enthusiasts nationwide.
It is off to a good start as NBS Sport restructures programming to fit viewers better.