The Uganda Golf Club Kitante is set to host the highly anticipated Johnnie Walker Uganda Open Golf Championship 2023 golfing tournament, starting with the Ladies Open.
The action-packed event is scheduled to tee off tomorrow, Thursday, October 12, at 7:00am, marking the dawn of an exceptional golfing spectacle from some of the most talented golfers from different countries.
Among the notable contenders is Martha Babirye, the reigning champion of the Tusker Malt Uganda Ladies Open, who returns to defend the title everyone is after.
"The competition is going to be fierce," said Doreen Mwesigye, the President of the Ladies Golf Union.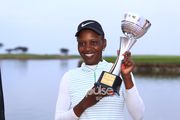 Martha Babirye's name is synonymous with victory, especially at the big stage. She has managed to clinch three of the last four Uganda Golf Open Women's Championships on offer, establishing herself as a dominant force on the greens.
"The spectators will enjoy a spectacular golfing experience. We have over 80 players registered tomorrow, with about 19 foreign players confirmed. Of course, I am rooting for a Ugandan to take the title again."
With a lot at stake, it is indeed true that the competition will be intense, as golfers from various backgrounds and skill levels have vowed to showcase their talent and passion for the game.
"This is going to be an exciting start, and Johnnie Walker is geared up to deliver an incredible golfing experience for the Ladies Open," said Christine Kyokunda, the Johnnie Walker Brand Manager.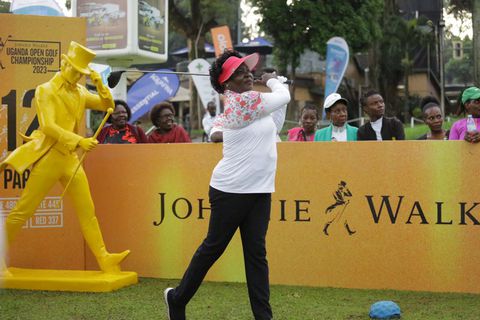 "And from the look of things, the ladies are more than ready for the challenge that lies ahead on the lush greens of the beautiful Uganda Golf Club course," she added.
The official tee-off was celebrated on Wednesday evening, with sponsors and the Uganda Golf Union leadership testing the greens in a ceremonial tee-off.
The players and guests were also treated to a cocktail event powered by the title sponsor- Johnnie Walker Uganda.
The Johnnie Walker Uganda Open Golf Championship has long been a highlight on the Ugandan sporting calendar, drawing professional and amateur golfers from across the region and beyond.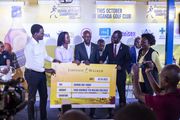 The prestigious Johnnie Walker Uganda Golf Open is set to tee off its 82nd edition at the Uganda Golf Club in Kitante from October 12th to 28th, promising an unforgettable experience for golf enthusiasts.
This year will be no different, with a diverse range of competitions catering to golfers of all levels of expertise.
The Seniors Open is next in line and will tee off on Friday, October 13th.
As the tournament unfolds over the next few days, golf enthusiasts and spectators can expect to witness a fusion of exceptional golfing action with memorable moments on and off the course.