Long-distance runners Joshua Cheptegei and Jacob Kiplimo took centre stage at the Nile Special USPA Awards Gala, held in a splendid event at the Imperial Royale Hotel in Kampala on Saturday.
This gala was a special two-in-one celebration, recognising outstanding athletes for 2021 and 2022, as the awards weren't held in the previous year.
The top honours of the evening went to Cheptegei and Kiplimo, who were named the USPA Sports Personalities for the Years 2021 and 2022, respectively.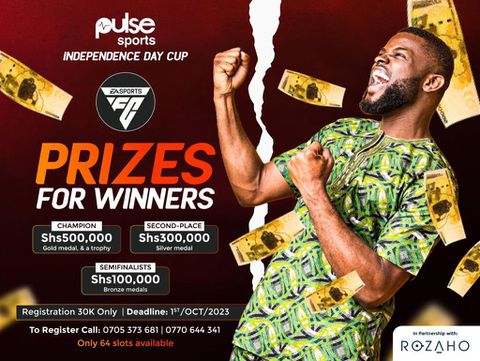 In winning the 2021 award, Cheptegei secured his third consecutive title after previous wins in 2018 and 2019.
He achieved this recognition after claiming gold and silver medals in the 5,000 and 10,000 meters events at the Tokyo Olympics.
Cheptegei clocked an impressive 12:58.15 to win gold and 27:43.63 to secure silver in the 10,000m.
In addition to his Sports Personality award for 2021, Cheptegei was named the Men's Athlete of the Year, while Peruth Chemutai earned the honour in the Women's category.
Jacob Kiplimo, on the other hand, earned the 2022 Sports Personality of the Year award for the first time.
In the previous year, Kiplimo claimed gold medals in both the 5,000 and 10,000-meter races at the Commonwealth Games in Birmingham, United Kingdom.
He achieved a remarkable time of 13:08.08 and 27:09.19 in the 5,000m and 10,000m events, respectively, to secure gold in both races.
This success followed his bronze medal win in the 10,000 meters (27:27.97) at the World Championships in Eugene, Oregon, United States.
Kiplimo also secured the Men's Athlete of the Year award for 2022, while Prisca Chesang was honoured in the Women's category.
Several other individuals and teams received awards, including Mary Nuba (Netball, 2021), Dinesh Nakrani (Cricket, 2021), Express FC (Football, 2021), and many more.
The 2022 winners included Phillip Wokorach (Rugby, Men), Milton Karisa (Football, Men), Tonny Drileba (Basketball, Men), Rose Akon (Basketball, Women), and Joan Nampungu (Netball), among others.