On Tuesday evening, KCCA FC manager Sergio Traguil was notably absent from the team's training session, casting uncertainty over his future with the Lugogo-based side.
While the KCCA FC management has yet to confirm the situation, there have been widespread reports that suggest Traguil's tenure at Lugogo may be coming to an end ahead of their next outing against NEC at home
This development comes in the wake of a series of board meetings deliberating on the need for a change in response to the team's recent disappointing results.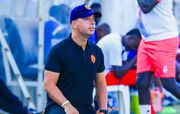 In further developments, this website also understands that Traguil's final training session with KCCA was on Monday, under floodlights.
KCCA FC has had a challenging start to the 2023/2024 StarTimes Uganda Premier League season, with four consecutive losses to BUL (1-0), Express FC (2-1), Maroons (2-1), and most recently, Kitara FC (3-1).
Additionally, the team faced an early exit from the CAF Confederation Cup during the preliminary round against Libyan side Abu Saleem.
During Traguil's absence, his assistant, Jackson Magera, assumed responsibility for conducting the Tuesday training session.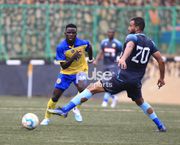 KCCA FC, under new tactician Sergio Traguil, started the UPL season with a disappointing 1-0 loss to BUL FC before falling 2-1 to Maroons and Express in front of their own fans at Lugogo.
Furthermore, there are indications that KCCA FC and Traguil have not reached an agreement regarding the terms of his contract termination.
The club has proposed compensating Traguil with four months' salary, while he insists on a one-year salary compensation.
It's worth noting that Traguil joined KCCA FC in June on a two-year deal and officially commenced his role on July 1st.
The situation remains fluid, and the club is yet to make an official statement regarding the future of their managerial position. Stay tuned for further updates on this matter.